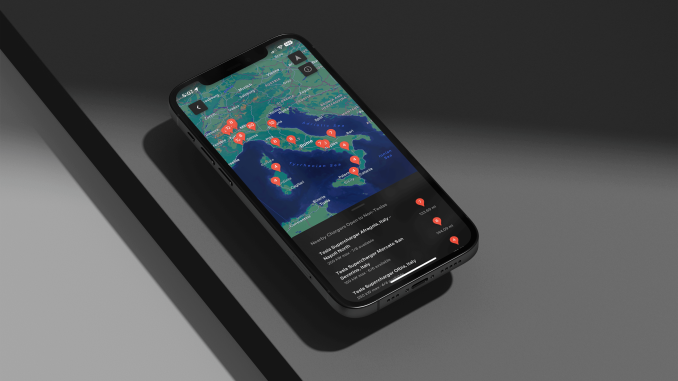 Tesla has opened up select Supercharger stations in Italy to owners of other electric vehicles (EVs), nine months after first launching the non-Tesla Supercharger pilot program.
In February Tesla officially kicked off the pilot program in the Netherlands, and in the months that followed the number of countries participating in the program grew steadily.
On Tuesday the official Tesla Charging (@TeslaCharing) Twitter account announced that 18 Superchargers in Italy are now also available to non-Tesla EVs.
Non-Tesla vehicles can now charge at select Superchargers in Italy via the Tesla app.

Learn more at https://t.co/zObpFMlok1 pic.twitter.com/An3BWs13yd

— Tesla Charging (@TeslaCharging) November 16, 2022
According to Tesla's Find Us page, there are a total of 66 Supercharger stations currently operational in Italy, and another 12 locations listed as "coming soon."
With Italy, the number of countries where non-Tesla EV owners can plug in and use a Supercharger now stands at 15.
France
The Netherlands
Norway
UK
Spain
Sweden
Belgium
Austria
Denmark
Finland
Germany
Luxembourg
Switzerland
Iceland
Italy
While the pilot program has grown and seen success in Europe, there have been hints that it could be expanding to the US soon.
Earlier this year The White House released documentation stating Tesla was going to start building equipment that would allow all EVs to plug in at Supercharger stations in the US. The documents also said that work would begin before the end of the year.
More recently new source code was added to the mobile app in the US showing that Tesla is now tracking which stalls are occupied and which stalls are available.
This same code is used in the mobile app in Europe to help non-Tesla EV owners select an open stall and initiate their charging sessions through the mobile app.
It will be more difficult in the US however, as Supercharger stations in Europe include a CCS connector, which is the same connector used on almost all EVs in the region. That compares to North America where Tesla uses what used to be their proprietary connector, so the automaker will be adding what is called a 'Magic Dock' to solve that problem.
Here's how Tesla plans to allow other EVs to plug in at North American Superchargers – Magic Dock