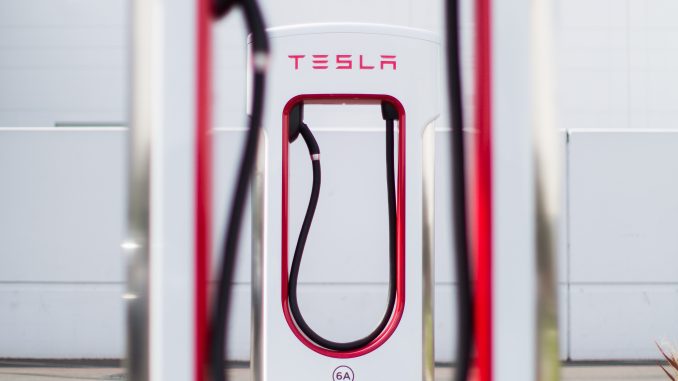 Elon Musk said Tesla would open up its Supercharger network to owners of other electric vehicles (EVs) in the United States, after opening up their network in several European countries with the launch of the Non-Tesla Supercharger Pilot program last year.
The difference with opening up the network in North America is that Tesla uses their proprietary connector, and not CCS, meaning an adapter would have to be added to allow other EVs to plug in and charge.
Before Musk's announcement, Drive Tesla received exclusive information last year about a new project Tesla was working on called "Magic Dock," a built-in adapter to do just that.
We have now received more information, including a photo of the new Magic Dock, that according to the White House Tesla will begin production of later this year.
In order to protect the identity of our source, we can't publish the photo, but here is a general idea of what it looks like and how it will work. Instead of the connector docking into the side of the Supercharger, the new Magic Dock (aka CCS adapter) will attach to the top opening in the pedestal. When not in use the connector will be docked and hang from the bottom of the adapter.
The Magic Dock adapter appears to be roughly the same size as the CCS adapter currently available in South Korea and still waiting to be released in North America, but it is of course different in that it goes from Tesla to CCS, as opposed to CCS to Tesla.
Tesla owners will still be able to use Magic Dock Supercharger stalls however as the adapter isn't permanently attached to the connector and can be removed.
Unfortunately we don't know how Tesla plans to keep the adapter secure so that no one walks away with it. We presume there will be some kind of locking mechanism on the Supercharger itself that will only release the adapter when a non-Tesla owner selects their stall through the Tesla mobile app, just like how the process currently works in Europe, but we don't have confirmation at this point.
This particular design means Tesla won't be installing Magic Docks on their V4 Superchargers as we see it above. As we shared with you yesterday, the V4 Supercharger will look almost exactly like the Semi Megachargers, reminiscent of the 72kW Urban Superchargers without a center opening.
If Tesla does plan to roll out Magic Dock to their upcoming generation of Superchargers, they will have to come up with a new method to attach and secure the adapter to the pedestal.