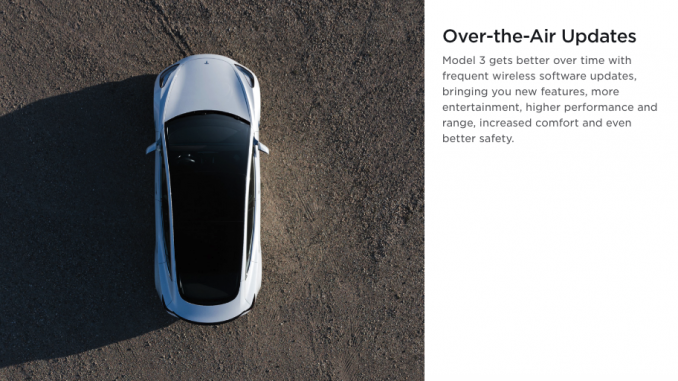 Tesla has begun deploying a new software update tonight, October 5, 2021. The new version is 2021.24.6, and first appeared on a rare 2018 Mid-Range Model 3 in Kaunas, Lithuania according to Tesla stats and software update tracker Teslascope.
We noticed a new Tesla software update 2021.24.6 on a Model 3 Mid-Range (2018) in Kaunas, Lithuania. View the rollout of this update here: https://t.co/oEbQKZRokZ

— Teslascope (@teslascope) October 6, 2021
2021.24.6 Release Notes
Since the version just appeared, the release notes are not available yet, but we will update this article once we receive them.
Other branches of the 2021.24 software update include:
Tesla 2021.24 software update brings the long anticipated Car Wash Mode, Disney+, and more [Update]
Tesla software update 2021.24.1 (2024.24.1) brings new features to everyone [Release Notes]
Tesla Model 3/Y can now detect and slow down for emergency vehicles in 2021.24.12 software update