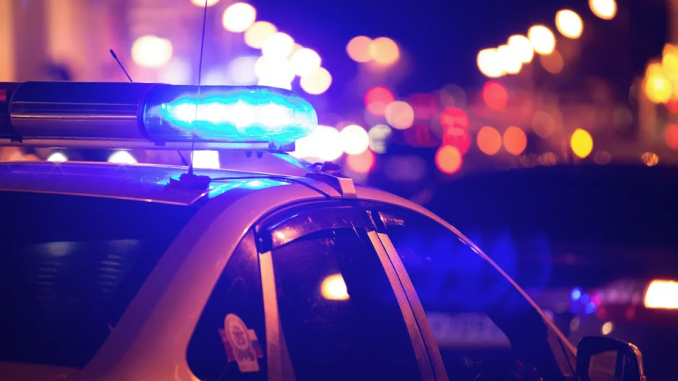 Tesla began deploying one of its recent software updates, 2021.24.12 early Tuesday morning according to the tracking site Teslascope. Based on the release notes the update includes the same features as the 2021.24 release, namely Disney+, Car Wash Mode, and more.
However another major feature appears to have made its way into the release. Both the Model 3 and Model Y can now detect and respond to emergency vehicles.
Evidence of the new feature was found in the 2021.24.12 owner's manual by Twitter user @Analytic_ETH. The manual states that the car's driving speed will be automatically reduced after detecting lights from an emergency vehicle when Autosteer is engaged.
The manual does provide a few caveats saying it only works when using it "at night on a high speed road."
If Model 3/Model Y detects lights from an emergency vehicle when using Autosteer at night on a high speed road, the driving speed is automatically reduced and the touchscreen displays a message informing you of the slowdown. You will also hear a chime and see a reminder to keep your hands on the steering wheel. When the light detections pass by or cease to appear, Autopilot resumes your cruising speed. Alternatively, you may tap the accelerator to resume your cruising speed.
Tesla also notes the feature may not detect emergency vehicle lights in all situations, so always pay attention to the road in front of you and be prepared to take over control of the car.
This isn't the first time we have heard about emergency vehicle detection in a Tesla. In July CEO Elon Musk said the Full Self-Driving (FSD) beta software will recognize and visualize on the screen emergency vehicle lights.
In response to Drive Tesla, Musk said a future update would add the ability to respond by slowing down and moving over.
This update may be the first step towards that goal.
New in #Tesla 2021.24.12 Owners Manual for #Model3 #ModelY

"If Model3/ModelY detects lights from an emergency vehicle when using Autosteer at night on a high speed road, the driving speed is automatically reduced and the touchscreen displays a message informing you… (1/3)

— Analytic.eth (@Analytic_ETH) September 22, 2021