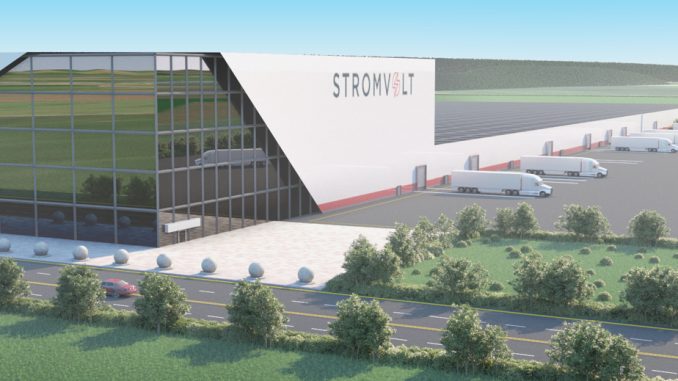 Stromvolt Americas Inc. has announced it intends to build Canada's first lithium-ion battery cell manufacturing facility, likely in Quebec.
The Toronto-based company says it has signed agreements with Taiwan's Delta Electronics to build the factory, but will fully own the factory and the rights to develop and scale their technology.
According to Maxime Vidricaire, CEO of StromVolt, the factory will run on clean energy and source materials from local mining projects. This will help to create a "circular, self-reliant and resilient North American EV supply chain."
While a location has yet to be finalized, Quebec is a leading candidate due to its supply of raw materials.
 "Quebec's clear aspirations to become a leader in lithium-ion batteries, along with its abundance of minerals, renewable energy and cutting-edge research make it the ideal hub for the first Canadian cell factory. These assets will allow StromVolt to produce the cleanest and most secure cell on the market," said Vidricaire.
Plans for the factory shared by Vidricaire at the 2021 Electric Mobility Conference today reveal it will be 400,000 square feet in size and have an initial capacity of 250MWh. (via Electric Autonomy)
Further plans to expand will increase that capacity to 10GWh by 2030.
StromVolt will also partner with battery recyclers to integrate recovered minerals into its cell production.
The total cost of the project was not revealed, but is estimated by La Presse to be around $200-$300 million.