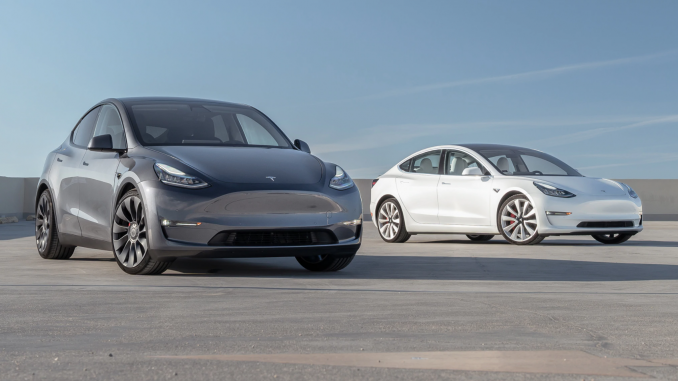 It has been a while since Tesla last tinkered with the prices of the Model 3 and Model Y, but the automaker has increased the price of almost all variants of both vehicles in a late night update to the Design Studio.
Similar to other price updates this year, Canadians prices have remained the same.
Model 3 Price Changes
Tesla last updated the price of the Model 3 in July, when they raised the price of the LR variant by $1,000. Now that is the only variant that did not see a price increase tonight.
The SR+ increased by $2,000, and Performance variant increased by $1,000.
The entry-level SR+ is now $6,000 more expensive than it was at the beginning of the year. Despite the steady stream of price increases, demand has not slowed down with some configurations seeing a 9 month delivery wait time.
Standard Range Plus – $39,990 – $41,990 (+$2,000)
Long Range – $49,990 (no change)
Performance – $56,990 – $57,990 (+$1,000)
Model Y Price Changes
The price of the Model Y has remained untouched since July when the LR variant increased by $1,000. This time around the Performance variant did not remain unscathed, with both variants increasing by $1,000.
The LR Model Y is now $5,000 more expensive than earlier this year. Similar to the Model 3, increased demand for the electric SUV has pushed delivery wait times as far as April 2022.
Long Range – $53,990 – $54,990 (+$1,000)
Performance – $60,990 – $61,990 (+$1,000)
h/t: @Sawyer Merritt