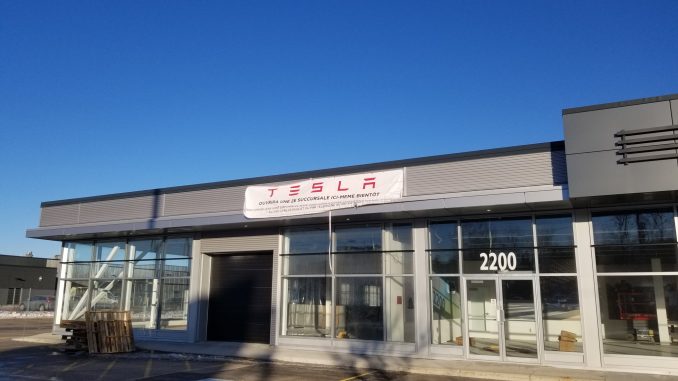 Tesla will be celebrating the opening of their brand new Sales, Service, and Delivery Center in Quebec City on June 2, and everyone is invited.
On June 2, 2022 from 5:00pm until 8:00pm, Tesla will have all of the latest vehicles on display at Rue Cyrille-Duquet 2200, located directly next door to the existing Tesla Quebec City location.
There will be more than just vehicles on display, with food trucks, a dairy bar, special activities and more expected to take place.
Not only is Tesla inviting people to come out and join the party, they are also looking for owners who want to participate in a special Light Show demonstration. If you are interested in participating, you are asked to email vmarois@tesla.com.
As an added bonus, if you sign up for a test drive at the new location at least two weeks before the event, you will be entered into a draw to win exclusive Tesla merchandise.
Last year Drive Tesla reported on the new 30,000 square foot location after renovations began in early December. Not only does the site include Destination Chargers for visitors and new vehicle deliveries, there are also Superchargers inside the service area of the building.
Tesla will be keeping their existing location next door which will be used exclusively for service, while this new building will be used for sales and deliveries.
Tesla Quebec City set to expand with acquisition of second building