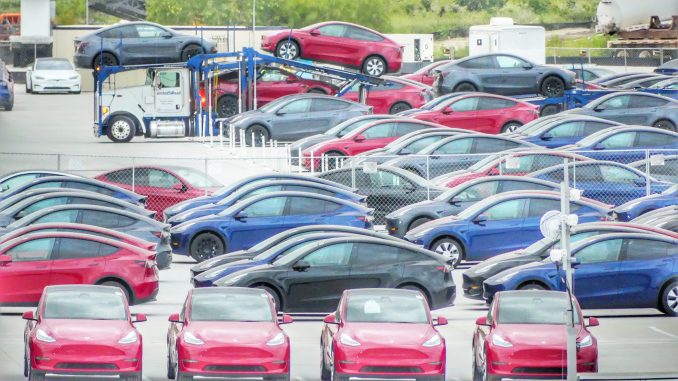 The all-new Model Y made at Giga Texas may not yet be available to order on the Tesla's Design Studio, but it has not been able to escape the company's recent price increases.
Shortly after the new All-Wheel Drive (AWD) variant with 4680 battery cells was announced at Giga Texas, internal documentation revealed it would be priced at $59,990 USD. That was $3,000 USD cheaper than the Long Range (LR), which at the time started at $62,990 USD.
After the most recent price increase last week, the LR is now $3,000 more expensive, starting at $65,990.
According to offers being made to existing reservation holders, the only way in which the 4680 Model Y is currently being sold, it received a $2,000 price increase and now starts at $61,990. Reddit user phantom17373 shared a screenshot of a base Model Y AWD with the new price.
Note that the "$1,000 more" refers to the difference in price between his existing reservation and the Model Y AWD, and not the price increase.
Giving an indication of just how much inflation has increased prices over the last few years, the Model Y AWD is now just $7,430 cheaper than what Tesla was selling the Model S for in 2020 at the meme-worthy price of $69,420.
Tesla is not the only automaker increasing their prices however. Over the weekend GM raised the price of the Hummer EV by $6,250, citing an "increase in the price of commodity parts."
After limiting deliveries to employees only, Tesla recently started delivering the new variant to customers. The first customers offered the Model Y AWD lived in and around Austin, close to Giga Texas.
Tesla has since started extending that offer to customers in states as far away as Florida. We have yet to hear any news of when the new variant will be offered in Canada, or what it will be priced at, but given the pricing structure in the US, it will likely be around $82,990 if it goes on sale north of the border soon.
https://twitter.com/DriveTeslaca/status/1536019664685322240