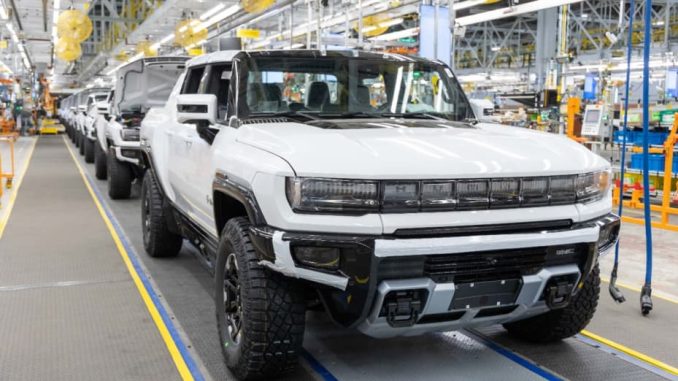 General Motors has announced a price increase for the Hummer EV, but has given potential customers advanced notice of the change in case they have been sitting on the fence about placing an order.
GM says all trim levels of the Hummer EV will be increasing by $6,250 on Saturday, citing an "increase in the price of commodity parts" as the reason behind it.
Prices for existing reservation holders will be honoured, which according to the automaker amounts to 77,500 customers as of Friday. That is an increase of over 12,000 reservations since their last update in March.
The new pricing in USD is as follows:
EV² – $78,400 to $86,245
EV2X – $88,400 to $96,245
EV3X – $98,400 to $106,245
None of these Hummer EV variants have been delivered yet, and with the current state of the economy, it would not be surprising to see these prices increase again before they hit the road.
The EV3X is scheduled to arrive this fall, while the EV2X is not expected until spring 2023. The EV² is expected a full year later in spring 2024.
There was also some good news for EV3X reservation holders, as GM also announced that they will soon be able to able to configure their electric trucks and submit their final orders ahead of the start of production.