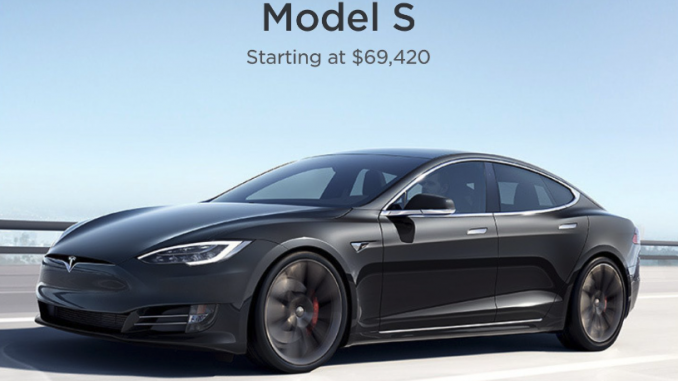 It looks like Tesla CEO Elon Musk is a man of his word as the price for the Model S has been updated on the Design Studio.
Save with big discounts at your favourite Tesla accessories stores, like 10% off at Tesmanian, TesBros and Nikola Pro, plus many more. Coupon codes at DriveTeslaCanada.ca/deals.
The price change is an apparent response to Lucid Motors pricing for its base Lucid Air, scheduled to come out in 2022 and announced this morning to be priced at $69,990. In a tweet afterwards, Musk said he was responding to the challenge, and the Model S would be adjusted to feature two of his favourite numbers.
The gauntlet has been thrown down!

The prophecy will be fulfilled.

Model S price changes to $69,420 tonight!

— Elon Musk (@elonmusk) October 14, 2020
Tesla has now updated the Design Studio for the Long Range Plus (LR+) Model S, dropping it by $2,570 to $69,450 USD.
Get 10% off at Tesloid.ca or Tesloid.com with coupon code DTC10 at checkout. Quality Tesla accessories with FREE shipping across Canada and the US.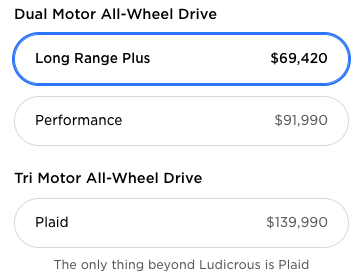 Unfortunately, but unsurprisingly, the price adjustment is only for the US, as Canadian prices have remained unchanged.
This is the second time in as many days the automaker has lowered the price of the Model S. In an unannounced change late Monday night the price dropped by $3,000 in the US and $6,000 in Canada.