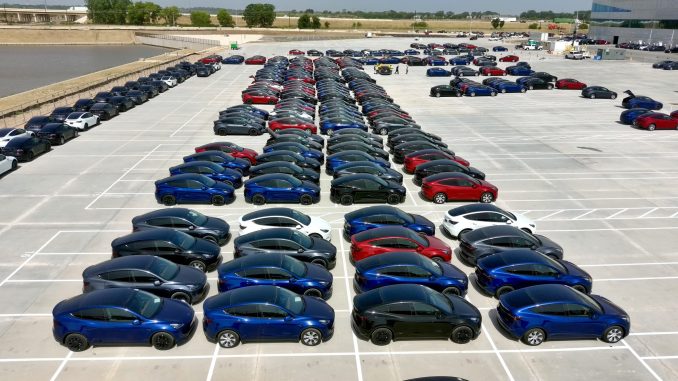 Over the weekend we told you about the Model Y made at Giga Texas getting the Acceleration Boost in the Tesla mobile app. The $2,000 USD upgrade would supposedly lower your 0-60mph time to 4.2 seconds, although that time was in doubt as the stock time is not 4.8 seconds as mentioned in the app.
The upgrade was spotted by Spoken Review on YouTube, who decided not to purchase it when it first appeared. As it turns out that was a mistake and we may never know if it would have worked, as the new Model Y owner is reporting the Acceleration Boost has been removed from the app.
Under the Upgrades tab the only option remaining is for him to purchase Full Self-Driving (FSD) Capability for $12,000 USD.
As he points out in his video, there are two possibilities behind this change. The first is that Tesla mistakenly added the upgrade for the 4680 Model Y, and that it was never capable of accepting the Acceleration Boost.
The other is that it can handle the Acceleration Boost, but someone jumped the gun and added it when they shouldn't have, and now Tesla is removing it until they are ready to officially release it.
Even though this new Model Y variant isn't available on Tesla's Design Studio yet, it has been generating a lot of news lately. Yesterday it was discovered it was also subject to the recent round of price increases, going from $59,990 USD to $61,990 USD.
Tesla has also made some units available to purchase in the existing inventory section of their website. Not only are they available for anyone to purchase, they are also now being offered outside of Texas.
Spoken Reviews was also able to discover his 4680 Model Y has a usable battery capacity of 67.5kWh.
You can watch the full video from Spoken Reviews below.