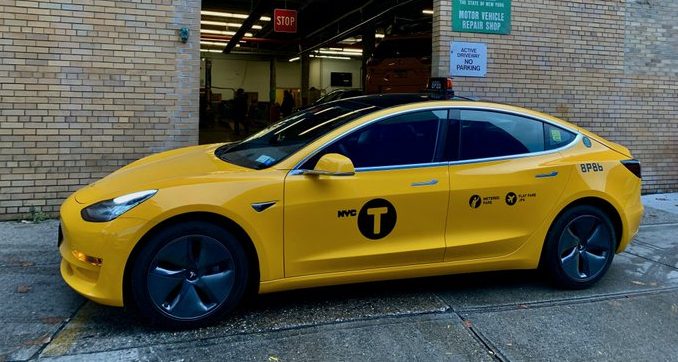 It took a year, but the first Tesla Model 3 New York City yellow cab is now taking fares on the streets of the Big Apple.
On October 29, 2019 the Tesla Model 3 became the first electric vehicle (EV) approved to be used as a cab in the New York City. Specifically, the 2019 Model 3 was granted approval for the Unrestricted Medallion with no accessibility requirement from the NYC Taxi & Limousine Commission.
Almost one year to the day, the first Model 3 adorned in the iconic yellow has been spotted on the streets of NYC, with a photo first posted to Twitter on October 30, 2020.
Dispatching tonight. First NYC Tesla Taxi. Can we get 1,000 more @elonmusk @Tesla? pic.twitter.com/ZEEaDju8wa

— Sally (@drive_sally) October 30, 2020
The bright yellow Tesla was then spotted on one of it's first shifts by Albert C. Lee, who posted this picture to Facebook on Halloween, October 31.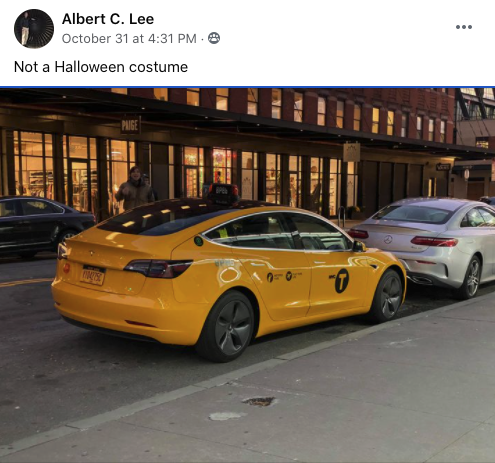 Interestingly, this isn't the first Tesla yellow cab, as the first one started working the streets of Vancouver last month. There are also several other Tesla taxi options in Canada.
In Victoria and Kelowna, B.C. there is Current Taxi, with a fleet of Tesla Model S, Model 3, and Model X vehicles. Kelowna is also home to another Tesla taxi, as Kelowna Cabs added a Model 3 earlier this year.
h/t: Teslarati