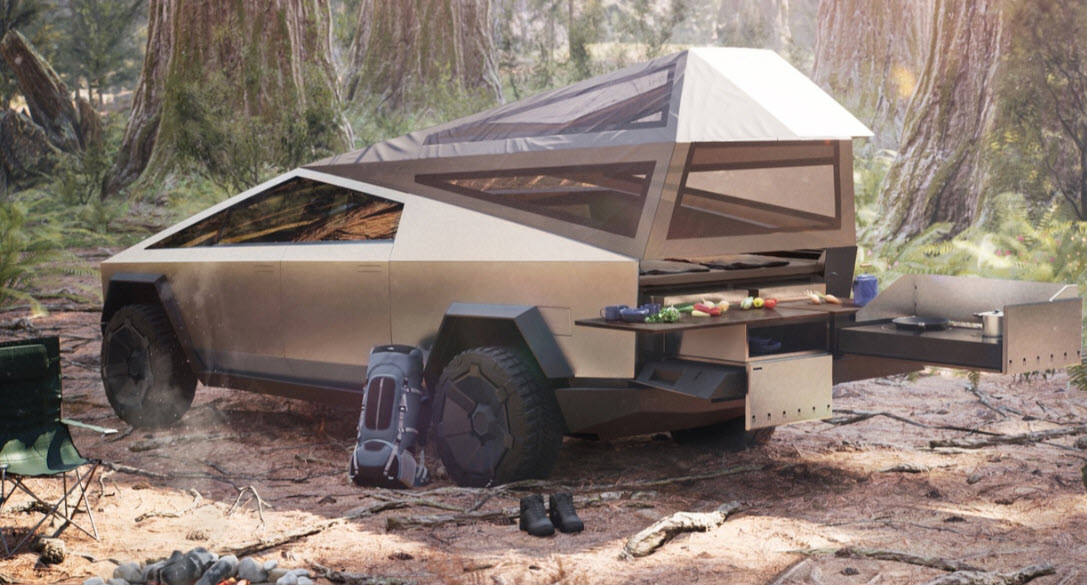 While we got a good glimpse of the side profile of the Cybertruck during the unveiling tonight, we didn't get to see the inside or much footage of it out on the road.
Save with big discounts at your favourite Tesla accessories stores, like 10% off at Tesmanian, TesBros and Nikola Pro, plus many more. Coupon codes at DriveTeslaCanada.ca/deals.
Tesla has released some images showing the truck towing, camping, and detailed photos of the interior and Cybertruck Vault. Check them out below.