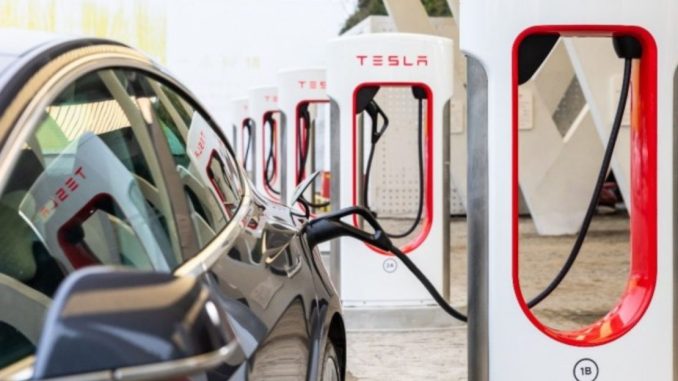 Tesla has said they want to triple the size of their already expansive Supercharger network to around 10,000 stations by 2023. If the automaker is able to achieve that goal it will be thanks in part to the work done by the Tesla China team, which opened more than one new Supercharger station every day last month.
Tesla announced the achievement on its WeChat account, saying that a total of 32 new Supercharger stations were opened in June, a 30-day month. The 32 stations added 120 Supercharger stalls in 25 cities across the Chinese mainland.
Interestingly they weren't all the latest V3 Superchargers. According to Tesla China 28 were V3 Superchargers which peak at 250kW, while the remaining 4 units were V2 Superchargers, which peak at 150kW.
Tesla China isn't stopping there, also announcing they plan to open new Superchargers stations in 26 cities in July, including Nanjing, Zhongshan, Qingdao and Nanning (via CnEVPost)
The rapid growth of the Supercharger network is needed due to the equally rapid growth in the number of Tesla owners in the country. Tesla added a record-setting 77,938 new owners in China last month.
All of these Superchargers were built in China as well. Tesla opened a Supercharger factory in the country last year which can produce 10,000 V3 Superchargers annually.