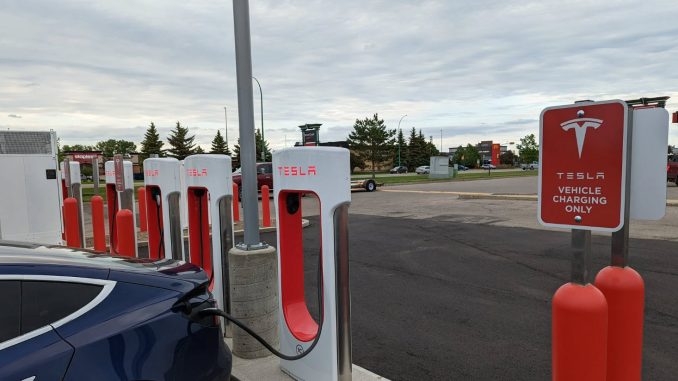 Tesla has opened up a new Supercharger station in Prince Albert, Saskatchewan less than one month after construction first began.
Construction of the 8-stall Supercharger began around May 20th near the Co-Op gas station in Cornerstone. The station was powered up earlier this week and several owners were able to successfully plug in and charge their vehicles based on the photos shared on the Tesla Owners Club Saskatchewan Facebook group. (via TMC)
Despite how quickly the station was built, Tesla did not use their prefabricated Superchargers at this location.
The Prince Albert Supercharger is the tenth in Saskatchewan. There is only one other location planned in the province in Estevan, which is slated to be built at the Estevan Market Mall and scheduled to open in Q3 2022.