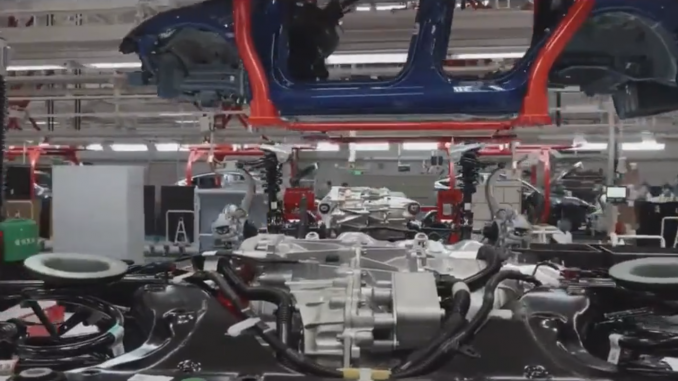 We now have the official numbers, and Tesla China has hit new production and sales records in June, shattering the previous record.
According to data from the China Passenger Car Association (CPCA), Tesla sold 78,906 China-made vehicles, including 968 cars that were exported to other markets.
This is a massive increase in month-over-month sales for the US automaker.
In May, Tesla sold 32,165 vehicles and exported 22,340 cars.
In addition to sales, production numbers out of Giga Shanghai also rebounded after a three week shutdown early in the second quarter.
According to the CPCA's Secretary-General Cui Dongshu, Tesla hit its highest monthly output at Giga Shanghai. However, an exact figure was not released.
UPDATE 9:39am PST: The figure has now been released, and Giga Shanghai produced 70,298 cars last month, breaking the previous record from January 2022 when 68,117 cars were built. (h/t: @TroyTeslike)
At least say, Tesla's ramp-up of production is going well, and sales have rebounded after a tough couple of months of COVID-related shutdowns.
For the overall car sector, car sales rebounded well in China. Total passenger car sales totaled 1.97 million in June, an increase of 22 per cent year-over-year.
Sales of electric cars accounted for 27 per cent of overall sales, an increase of 130.8 per cent in year-over-year sales.