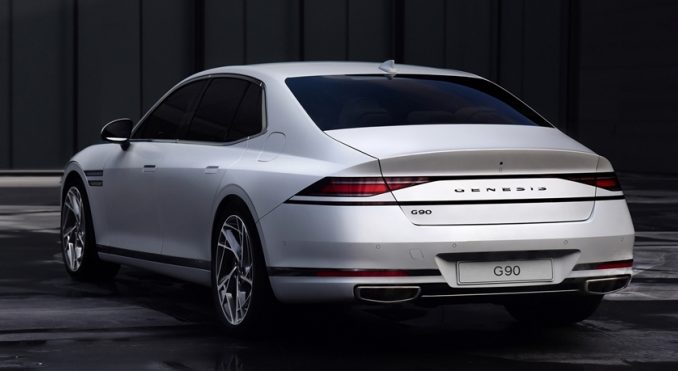 Hyundai Motor Group plans to launch a flagship luxury car under the Genesis brand. Its subsidiary Kia Corp would also release the EV9 electric SUV, and the two cars will feature Level 3 self-driving.
The South Korean car maker is releasing the advanced driver assist feature to compete with Tesla, popularly regarded to be at the forefront in the race for nailing autonomous driving.
The G90 will actually be released at the end of 2022 and get Hyundai's Level 3 self-driving first, but the technology will come to other Hyundai cars later. The Kia EV9 is slated for a release in the first half of 2023.
By 2030, Hyundai plans to release fully autonomous driving, and it will begin real-world testing on the roads next year, as reported by The Korea Economic Daily.
Hyundai claims the G90 and EV9 can reach up to 80 km/h (50mph) on self-driving on the highway in Korea, well above the global threshold of 60 km/h (37mph). The company will increase the speed limit to 120 km/h (74mph), the speed limit on the expressways of South Korea, through over-the-air updates to the software powering the technology.
The current Genesis models are capable of Level 2 driving. This means even though they can drive themselves and accelerate and brake in some driving conditions, the driver must be ready to take over at any time and keep their eyes on the road ahead.
Level 3 means the car can use ADAS equipment and AI to make driving decisions based on real-time input from the surrounding. The driver may engage in other activities but must still be available to take over at any time.
The highest level is 5, which means the car fully controls itself.
Mercedes-Benz launched an S-Class car with Level 3 capabilities this year, while Volvo Cars is gearing up to release an SUV with similar technology. BMW will follow suit next year.
Hyundai has said the Genesis brand will be emission-free by 2030. It started delivering the GV60 in the US in May, and the car would arrive in Canada in 2023.