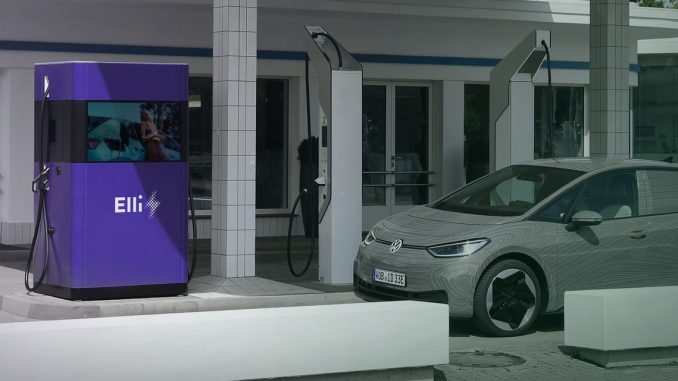 Charging is a crucial part of EV ownership. However, many people may not know how deeply involved Volkswagen is in public EV charging. The automaker's charging and energy brand Elli has reached the 400,000th charging point milestone.
Elli has managed to create a large charging network in 27 countries thanks to partnerships. It works with companies and brands such as Enel, Iberdrola, BP, IONITY, etc. It also partners with about 800 providers in Europe.
Volkswagen strengthens its EV battery supply with $20 billion investment
These include 24,000 Vattenfall stations in Germany, the Netherlands, and Sweden and 1,000 'high-power charging points' operated by Fastned in Great Britain, the Netherlands, Germany, Belgium, Switzerland, and France. It recently added 6,800 charging stations managed by BP Pulse, according to a press release.
Elli offers its services to all-electric vehicles, regardless of brand. The Volkswagen subsidiary services both private customers and companies with three different charging rates.
"The key to everyday electric mobility is easy charging without any range anxiety," said Elke Temme, the CEO of Elli and Senior Vice President of Charging & Energy at Volkswagen AG. "We have taken a huge step closer to our vision by offering 400,000 charging points in Europe. In line with our NEW AUTO strategy, we now offer the largest ecosystem for drivers of electric vehicles in Europe and are continuing to press full speed ahead in our work to expand the charging network."
Volkswagen also controls Electrify America and Electrify Canada in North America. The American arm partnered with Kia to offer Kia Niro EV owners charging perks. It also received more than $100 million in investment from Siemens