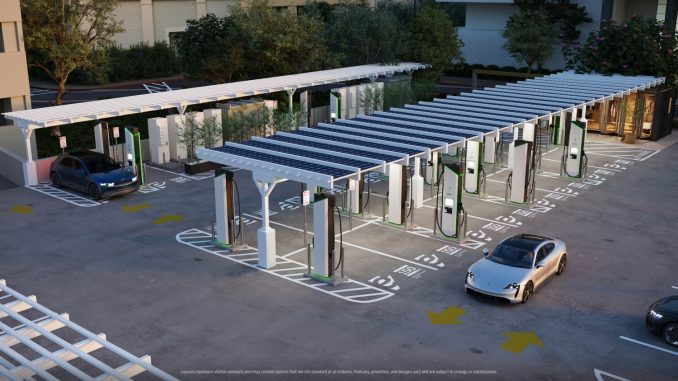 Volkswagen's Electrify America has welcomed its first outside investor with Germany's Siemens announcing today they are investing more than $100 million into the electric vehicle (EV) charging network.
The exact amount of Siemens' investment was not disclosed, but a press release from VW said they were also contributing some funds into the charging network for a total infusion of $450 million. The money will be used to help expand and double Electrify America's infrastructure to 1,800 locations and 10,000 fast chargers by 2026. This includes in Canada through their sister brand Electrify Canada.
"Representing one of Siemens' largest investments in electrified transportation, this strategic partnership with Electrify America aims to grow a collaborative ecosystem that propels EV adoption across the United States and Canada," said Veronika Bienert, CEO, Siemens Financial Services. "Our unique ability to combine financial and technology know-how helps to fulfill Siemens' commitment to decarbonize key industries, accelerate the shift to sustainable mobility, and do so in a way that's accessible for all."
With the investment, Electrify America is valued at $2.45 billion, just five years after it created. In 2017 VW agreed to spend $2 billion over 10 years as part of the settlement in the diesel emissions cheating scandal known as Dieselgate.
Electrify America recently unveiled their new EV charging station concept that they plan to install in several cities in California and New York. The new stations will feature an updated charger, solar awnings, and a number of amenities that will "exceed EV customer expectations."
As of their latest update, Electrify America currently has around 800 stations with 3,500 individual chargers. In comparison, Tesla recently celebrated the opening of their 35,000th Supercharger stall in China this month, pegging the value of the Supercharger network at at least $25 billion, but likely much higher considering the wide coverage and reliability of Tesla's network.