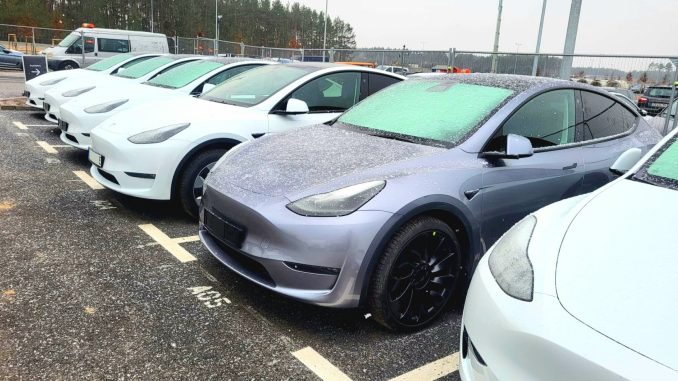 Tesla has officially started deliveries of Model Y in the all-new Quicksilver paint colour from Giga Berlin.
Tesla announced the new Quicksilver and Midnight Cherry Red paint colours back in October. The two new colours could only be produced at Giga Berlin's Paint Shop since it "was specially built to apply many fine layers of paint, giving it complexity not otherwise possible," Elon Musk explained.
The first Model Ys finished in Quicksilver have been on display at showrooms across Europe since earlier this month, and this week Tesla has started handing over the first units to customers.
One of those customers was Thibault Girost, a Quality Engineer at Giga Berlin, who shared on LinkedIn that he took delivery of his Model Y Performance at the factory's new delivery center today. (h/t: @Gf4Tesla)
While we have seen lots of Model Ys finished in Quicksilver come off Giga Berlin's production lines, we have yet to see any in the other new colour, Midnight Cherry Red.
That should change soon as Drive Tesla has learned crews at Giga Berlin have just started trial production of Midnight Cherry Red this week. Given trial production has only just started and Tesla will likely follow the same pattern of sending cars to be put on display, we don't expect the first deliveries until early in the new year.
Tesla's Giga Berlin has been given the green light to expand