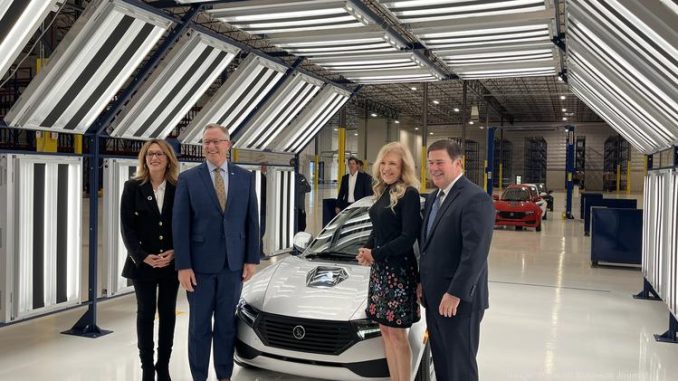 ElectraMeccanica commissioned their new manufacturing facility and corporate headquarters in Mesa, Arizona, in style yesterday.
The company held the commissioning ceremony with Arizona Governor Doug Ducey, Mesa Mayor John Giles and a host of local politicians in attendance.
After being based out of Vancouver, British Columbia, Electrameccanica's new corporate headquarters will include a dedicated office space for front office staff and will be home to the company's US-based engineering technical centre.
While the new manufacturing facility will provide the company its first US-based manufacturing capability.
As per the release, the facility will be able to manufacture up to 20,000 vehicles per year. Until now their three-wheeled electric vehicle (EV) called the SOLO was primarily built in China before final assembly took place in North America.
Here is what Susan Docherty, CEO of ElectraMeccanica, had to say at the commissioning ceremony:
We are thrilled to bring production of our vehicles onshore and introduce an enhanced, U.S.-built 2023 model-year SOLO EV to market. It takes a village to do what we are doing. Bringing our manufacturing facility and vision for our company to life only works if there is a true partnership between local and state government leaders committed to economic development, along with solid business partners who share a vision to create products that consumers crave. Our SOLO is an excellent example of that, making commuting both fun and guilt-free, and we can't wait to put more drivers behind the wheel of this revolutionary vehicle.
With this facility coming online, ElectraMeccanica becomes the fifth EV facility to set up production in the state of Arizona.