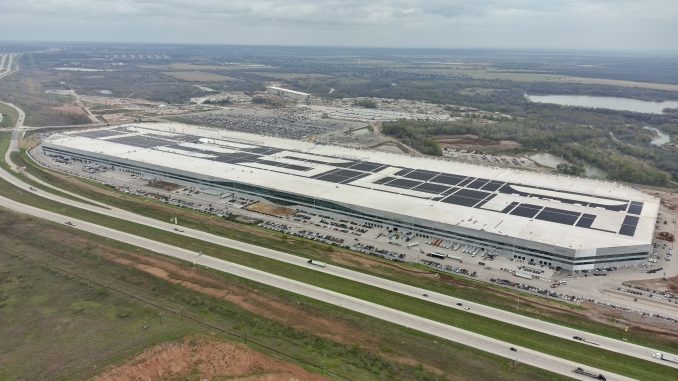 Tesla has published its report card for 2022, and as the company said on Twitter, it has been a huge year.
The statement began with a summary of Elon Musk's famous goal; helping the world transition to sustainable energy faster. The rest of the thread highlights Tesla's achievements in 2022, which is about to end in two days.
2022 was a huge year for EVs.

Thank you to Tesla owners, supporters & employees for helping us accelerate the world's transition to sustainable energy! ⚡️🚘🔋☀️❤️

— Tesla (@Tesla) December 29, 2022
Tesla mentions expanding the Supercharger network to all US states and reaching 40,000 rapid chargers globally. It also lists opening the network to non-Tesla EVs in 15 European countries.
Another win was opening two factories in Texas, US, and Berlin, Germany. Giga Berlin has started delivering Model Ys.
The Model Y and Model 3 also topped the charts of American-made vehicles by volume. Also, the Model S and Model Y achieved the highest possible rankings for safety from Euro NCAP.
Tesla did not leave out shipping 87 new significant features in 11 over-the-air software updates to its cars, one of them being Steam gaming.
The EV maker saw the 2-millionth car roll off its production lines in Fremont and Nevada. It also opened a Megapack factory in Lathrop, California, with a 10,000 battery capacity per year. This is in addition to launching Tesla Electric in Texas, which allows Powerwall owners to generate and sell sustainable energy.
The year couldn't have ended more brilliantly with the first batch of deliveries of the long-awaited Semi truck to Pepsico.
Tesla Model Y also broke a five-decade-old record for the most sold car in Norway, set by the Volkswagen Beetle. Also, the 100,000th Tesla-branded car was registered in the Nordic country.
Congrats to the Tesla team. We look forward to reporting more of the company's achievements in 2023.
Here is the full Twitter thread listing the achievements.
Quick recap…

– Expanded the Supercharger network to all 50 US states & reached 40k Superchargers total worldwide
– Opened the Supercharger network to non-Tesla EVs in 15 European countries
– Started Model Y deliveries from our factories in Berlin-Brandenburg & Texas! 🇩🇪🇺🇸

— Tesla (@Tesla) December 29, 2022
– Shipped 87 new major features in 11 over-the-air software updates 📶
– Made our 2 millionth vehicle at our factories in Fremont & Nevada
– Launched Plaid Track Mode for maximum fun & zoomies 🏁
– Hosted our second AI Day & introduced Tesla Bot to the world 🤖

— Tesla (@Tesla) December 29, 2022
– Published the North American Charging Standard, opening our EV connector design to the world 🔌
– Launched Tesla Electric in Texas—enabling Powerwall owners to generate, use & export sustainable energy to power their homes ⚡️

— Tesla (@Tesla) December 29, 2022
– Achieved a record output of 4680 cells, with total amount of cells produced in one week equaling 1k+ cars
– Broke the Beetle's 1969 record for most sold car in Norway with Model Y

To be continued in 2023 ✌️

— Tesla (@Tesla) December 29, 2022