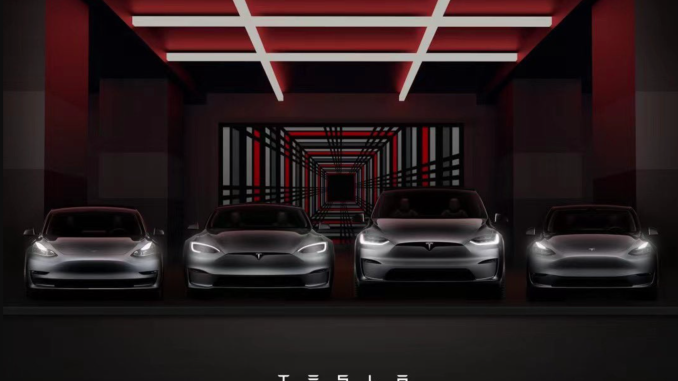 Tesla has announced it will officially reveal the pricing for the Model S and Model X refresh in China next week. The announcement was made at the Guangzhou Auto Show, where Tesla said the pricing will be revealed on January 6, 2023.
Along with the pricing, Tesla also confirmed the first deliveries of the latest Model S and Model X in China will begin "in the first half of 2023," without providing a specific date or even a month for when they will kick off.
The arrival of the Model S and Model X refresh in China has been a long time coming, but there have been numerous signs over the last few months that Tesla was close to finally relaunching sales and deliveries of their two flagship vehicles.
In October China's Ministry of Industry and Information Technology (MIIT) approved the Model S and Model X for a purchase tax exemption.
Just a few days later the first Model S Plaid arrived in China, followed soon thereafter by the Model X Plaid, both of which were showcased at the China International Import Expo in early November.
From there the two vehicles have been touring around China, visiting malls and Tesla showrooms across the country to give customers an up close look and entice them into placing an order.
This big question mark has been the pricing, which was removed from the Design Studio last year. Before it was removed Model S Long Range had a starting price of ¥889,990 (~$173,400 CAD), the Model X Long Range started at ¥939,990 ($183,10 CAD), while the Model S Plaid had a starting price of ¥1,059,990 (~$206,500 CAD) and the Model X Plaid started at ¥999,990 (~$194,800 CAD).