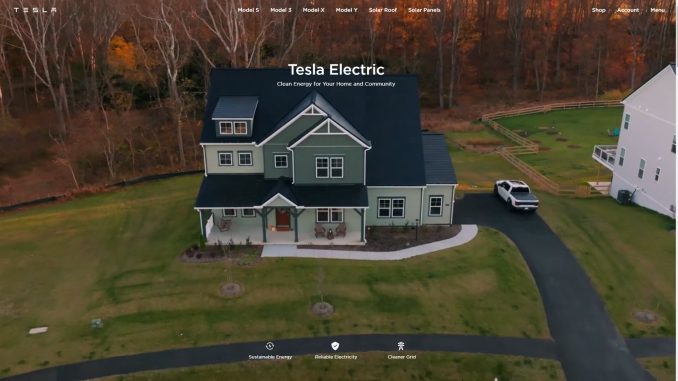 Last year the Texas Public Utility Commission licensed Tesla to sell electricity in Texas through Tesla Energy Ventures. Today the company has made it official and launched Tesla Electric in the Lone Star State, which allows Solar and Powerwall owners to share their stored energy with Texas' fragile grid.
According to Tesla, members of the Tesla Electric program will be able to "maximize the value" of their solar energy as their Powerwall will automatically decide when to store energy or when to sell it back to the grid.
This is done by Tesla tracking energy prices in real time. When prices are high the energy stored in your Powerwall will be sold to the grid, maximizing the amount of credits owners can earn towards their bill.
Those credits can accumulate and will roll over from year to year, as long as the owner is enrolled in the Tesla Electric program.
All of this can be accessed through Tesla's mobile app, where you can even see how many people are supporting the grid with renewable energy, and also see how much energy Tesla's sustainable power sources in Texas are feeding back to your home.
Tesla Electric is currently only available in Texas, but Tesla has big plans for it. According to a source with knowledge of the project Tesla wants to expand it to other parts of the United States, and eventually take it global, but it will take some time to do that due to the complicated regulatory hurdles that need to be overcome.
This isn't the only big Tesla Energy news in Texas. Last week Tesla was granted approval for a 'statewide market design pilot' Virtual Power Plant (VPP).