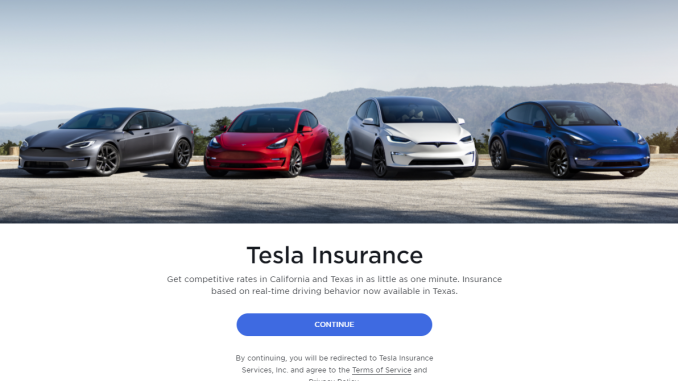 Tesla Insurance first launched in 2019, limited to the company's then home state of California. Despite several filings since then showing Tesla hoped to expand the product to other states, it had yet to be officially approved anywhere else.
Until today. Just as promised, Tesla has officially launched their insurance product in their new home state of Texas.
According to the Tesla Insurance website, owners can now "get competitive rates in California and Texas in as little as one minute."
Those competitive rates are determined by analyzing real-time driving behaviour. Thanks to the connected nature of their cars, some of the factors Tesla analyzes and considers includes Forward Collision Warnings, Hard Braking, Aggressive Turning, and more.
All of factors are explained during the sign-up process, and are used to calculate your Safety Score.
According to CEO Elon Musk, the next market to receive Tesla Insurance will likely be New York. Musk has explained the insurance approval process as insanely complex, and providing timelines for the product's expansion is difficult to do.
Tesla sets up insurance company in Germany ahead of Giga Berlin opening
We first learned about Tesla Insurance coming to Texas in February. Documents submitted to the Texas Department of Insurance showed Tesla will be partnering with Redpoint County Mutual Insurance as their underwriter and will be distributed though Tesla Insurance Services of Texas Inc.
h/t: @SawyerMerritt