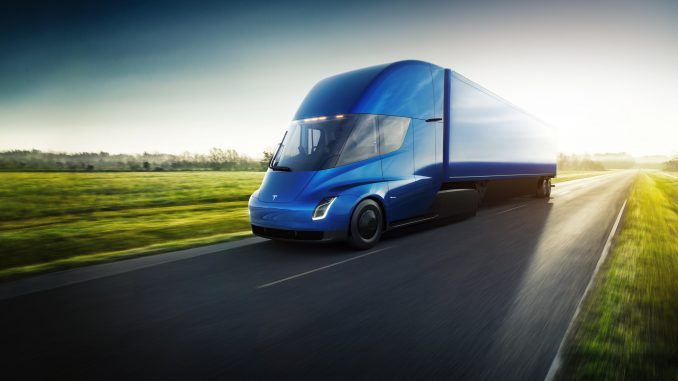 Even though the year is only a little more than three months old, there have been a number of sightings of the Tesla Semi in 2021.
Along with the sightings, all indications are that Tesla is preparing to begin production of the Semi this summer, and hopefully begin limited deliveries later this year.
In another sign that there's a good chance we'll see them on the road this year, Tesla has reportedly emailed some reservation holders and shared new details about the electric Semi trucks.
In the email, which was sent to a customer in Germany and seen by Teslamag,  the automaker confirms they built several new Semis late last year. These are the ones that have been spotted this year sporting a new design that likely invalidates most of Nikola's patent infringement lawsuit.
The changes weren't all cosmetic though, with others happening under the hood that will increase range, efficiency, and reliability.
"The most important changes were technical updates to the vehicle architecture and drive," the email states.  
While it didn't reveal any range estimates, the email reportedly stated the production units have a good chance of exceeding the initial 300 and 500 mile (482-804km) estimates.
The email also reportedly said the Semi will be able to be charged extremely quickly. How quickly is still unknown, but Tesla is reportedly working on developing Megachargers that can charge at speeds in excess of 1Mw.
Related: Tesla Semi Service Technician job posting published for Mississauga, Ontario
This is backed up by comments last year from Tesla's new president of Heavy Trucking Jerome Guillen.  During the Q3 2020 earnings call, Guillen said they are working with third parties to develop a standard charging infrastructure that could recharge the Semi "during a break". He added it would need to be "much more powerful than 350kW," a speed hinted at for the company's V4 Superchargers.