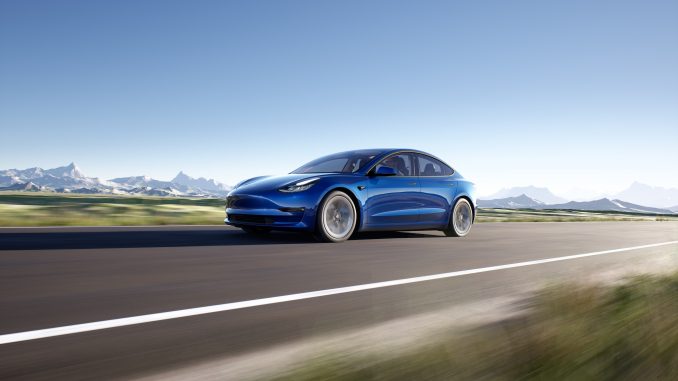 Four years after it was first released, the Tesla Model 3 continues to impress. MotorTrend has named it as the best compact luxury sedan you can buy in 2021.
Going up against a field of 10 other luxury sedans, none of them electric, the Model 3 came out on top thanks to its all-around package that the publication says makes it a "well-rounded sedan in all aspects."
MotorTrend praised the impressive range, quiet electric drivetrain, excellent handling & quick acceleration, over-the-air (OTA) updates, and Tesla's expansive Supercharger network in awarding the Model 3 the top spot.
It wasn't all positive for the electric sedan. MotorTrend called the steering "vague" and the interior not as luxurious as others in the field. Surprisingly, it also said the driver-assist features needs improvement, even though they are considered by most to be the best available today.
Here is the full list of compact luxury sedans that made MotorTrend's list.
#11 – Infiniti Q50
#10 – Lexus IS
#9 – Cadillac CT5
#8 – Acura TLX
#7 – BMW 3-Series
#6 – Mercedes Benz C-Class
#5 – Alfa Romeo Giulia
#4 – Volvo S60
#3 – Genesis G70
#2 – Audi A4
#1 – 2021 Tesla Model 3
We've driven every contender in the compact luxury sedan category, and now thanks to our MotorTrend Ultimate Rankings, we've scored each one. Read on to see which of these fancy four-doors we believe are the best. https://t.co/zf7Fu0TcaV

— motortrend (@MotorTrend) April 13, 2021