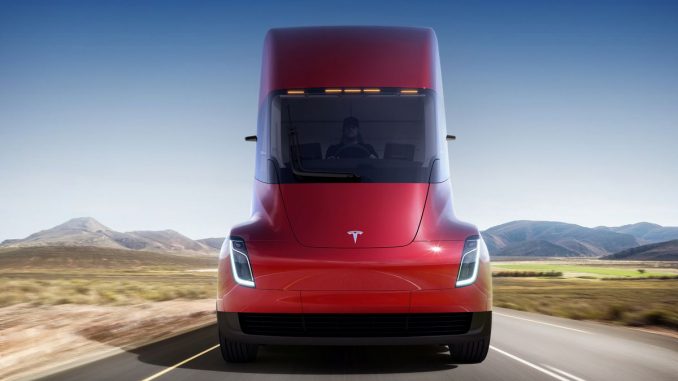 With $1.9 million in funding from the Mobile Source Air Pollution Reduction Review Committee (MSRC), MHX Leasing has placed an order for 10 electric Tesla Semi trucks.
Included in the purchase agreement will be two Megachargers. Although final details on the Megachargers have yet to be released by the automaker, they are expected to be able to keep the electric trucks fully charged with 1MW or more of power.
"MHX sought funding from the MSRC's Zero & Near-Zero-Emission Trucking-to-Warehouse, Distribution, & Intermodal Facilities in Riverside & San Bernardino Counties grant program to support the purchase and deployment of 10 battery-electric Class 8 Tesla Semis as a part of its efforts to electrify its fleet of trucks in the South Coast Air Quality Management District," the company said in a press release.
MHX also received funding from another program through MSRC to purchase and install two indoor, zero-emission overhead cranes at one of its distribution facilities in Fontana, California.
After several years of delays, it looks like 2021 could be the year we see the first Tesla Semi's roll off the production line. New versions of the Semi have been spotted several times on public roads recently.
Tesla has also been testing it on its Fremont Factory test track, backing up rumours production should begin shortly.