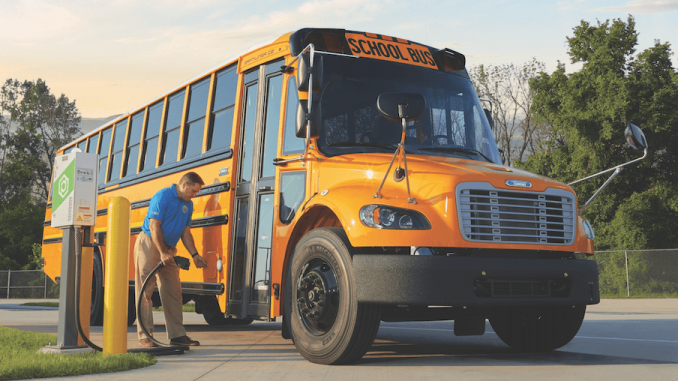 Fresh off raising $253 million in funding earlier this month, Highland Electric Transportation has secured the single largest order for electric school buses in North America.
The deal, worth $169 million over 16 years, will see Montgomery County Public Schools (MCPS) convert their entire fleet of 1,422 buses to electric. It will begin with 326 over the next four years.
"We are honored to partner with Montgomery County on this program," said Duncan McIntyre, CEO of Highland Electric Transportation in a statement. "We believe this project is a great example of the power of public-private partnerships as we seek to electrify school bus fleets across the country."
With the agreement, Highland will partner with Thomas Built Buses, Proterra, and American Bus to electrify MCPS' five bus depots, supply the buses, and build out the required charging infrastructure.
Now holding the title of the largest electric school bus order, MCPS serves over 160,000 students in more than 200 schools across the county.
This deal follows another last week for Canada's Lion Electric, which signed a contract to bring electric school buses to the Los Angeles Unified School District (LAUSD).