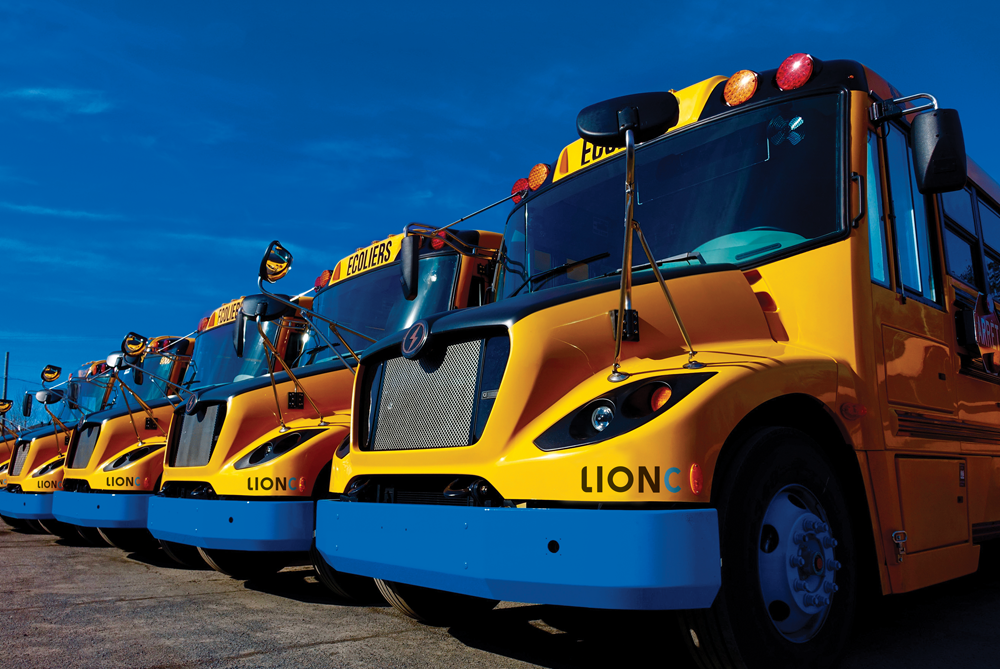 Lion Electric announced this week it has received the single largest North American order for electric school buses, and all of them are going to stay in their home province.
Based in Quebec, Lion's milestone order is with Autobus Groupe Séguin, a transportation operator headquartered in Laval. Over a period of five years 60 electric yellow school buses will be delivered. The first 10 will be handed over in the coming months before the start of the 2021-2022 school year.
As long as the electric buses meet their needs, the remaining 50 units will be delivered through 2026, with Autobus Séguin's eventual goal to convert their entire fleet.
"We are happy to continue the pioneering tradition established at Autobus Séguin by participating in this current wind of change, and by making this important shift towards the electrification of school transportation. Ultimately, our ambition is to electrify our entire fleet of more than 310 school buses by 2030," said Stéphane Boisvert, President at Autobus Groupe Séguin.
The deal will have a big environmental impact in Quebec. A school bus emits 23 tons of greenhouse gases (GHG) per year on average. With this initiative, 1,380 tons of GHG per year will be eliminated.
This isn't the only Canadian deal for Lion Electric. Last year CN Rail announced its intention to purchase 50 Lion8 zero emission trucks.
Related: Quebec to add 27 electric school buses for the 2020-2021 school year
Despite being the smallest manufacturer in its segment, Quebec-based Lion Electric is a leader in medium and heavy duty electric vehicles.
h/t: InsideEVs