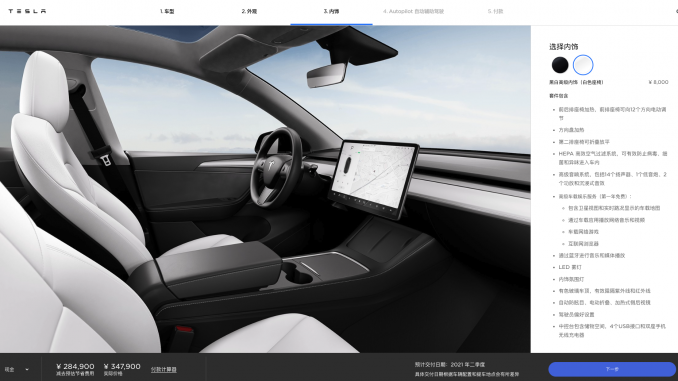 Since the Tesla Model Y's launch in China, buyers haven't had an option when it comes to the colour of the interior, with only the black interior available at purchase.
In a move that will likely increase the popularity of the Model Y in China even more, Tesla has now added the optional pearl white multi-coat paint or white interior for the electric SUV.
Deciding to go with either of the white options will set buyers back an additional ¥8,000 each. That works out to almost $1,600 CAD, a little more expensive than in Canada at $1,300.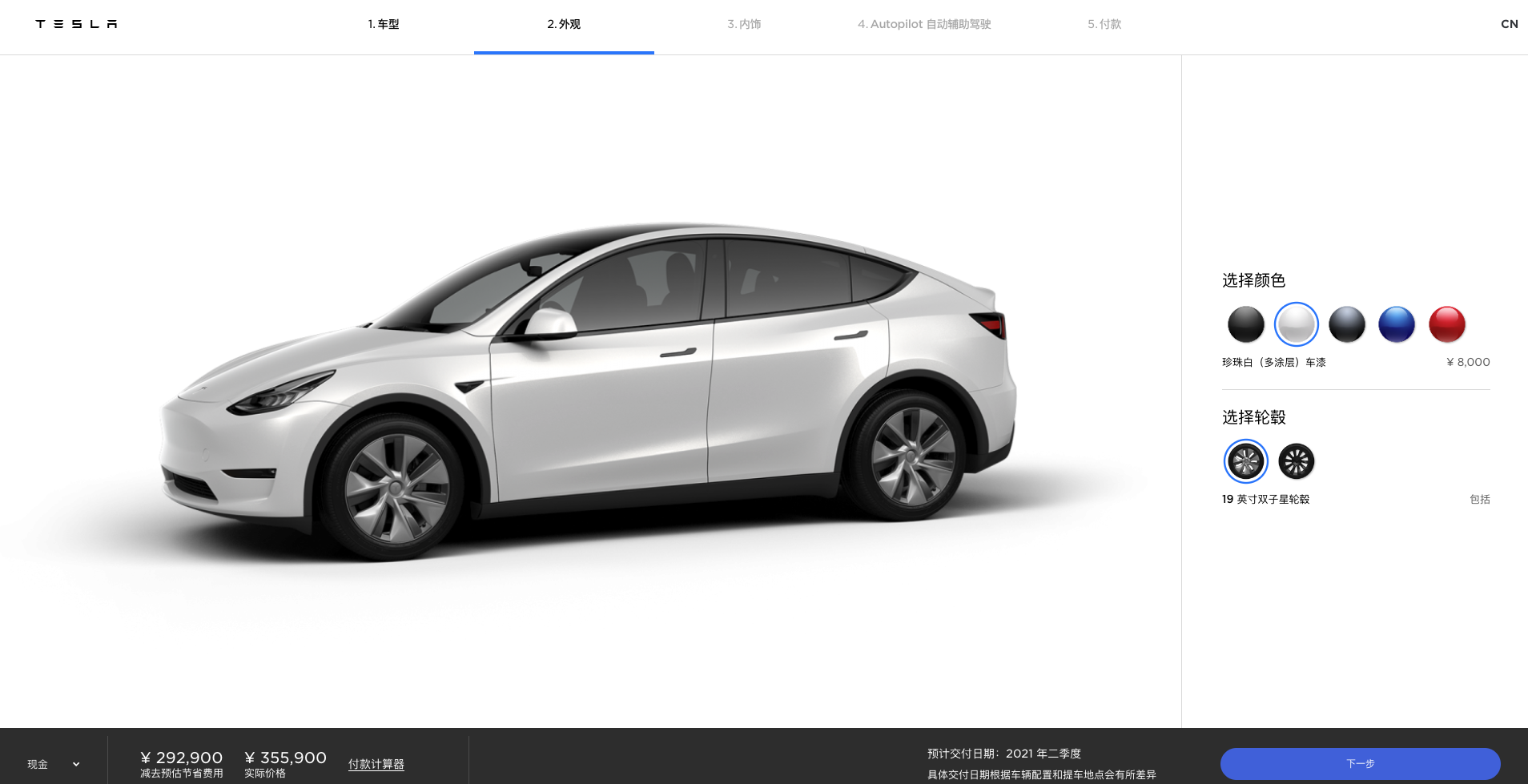 The Model Y has been selling well in China so far. If you order a Long Range variant the online configurator is showing an estimated delivery date of Q2 2021.
The wait is even longer for a Performance variant with orders now having to wait until Q3 2021.
White interior for MIC Model Y is finally available. Expect more Chinese buyers due to this addition. pic.twitter.com/nT5zu769q2

— Ray4Tesla⚡️🚘☀️🔋 (@ray4tesla) March 1, 2021