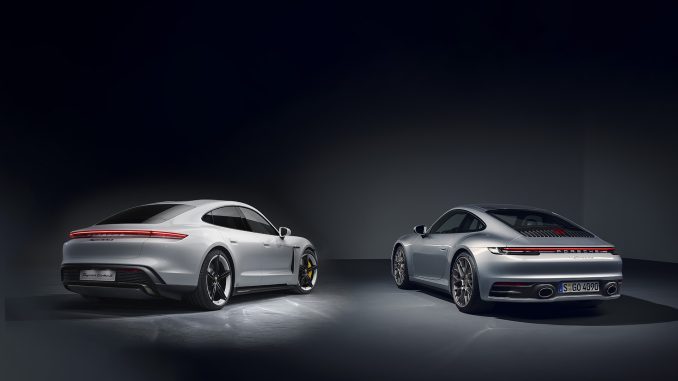 2021 was an unusual year to say the least. Many automakers saw double digit declines in their sales, blamed on parts shortages that led to some shutting down entire production lines.
Despite those shortages, some automakers like Tesla were able to fare better than most, growing sales by 87% to nearly 1 million units.
Another automaker that was able to buck the trend was Porsche, which announced today it was able to sell more cars in 2021 than ever before.
Porsche's worldwide deliveries totaled 301,915 units, an increase of 11% compared to the previous year.
Showing just how popular electric vehicles (EVs) are, even among Porsche fans, the Taycan outsold the iconic 911 for the first time. That was enough to make it the third best-selling car in the German automaker's lineup behind the Macan (88,362) and Cayenne (83,071)
A total of 41,296 Taycan's found new homes last year, compared to 38,464 for the 911.
The figures represent a major shift in buyer sentiment. In 2020, the 911 outsold the Taycan by nearly 2 to 1 (34,428 vs 20,015).
When it comes to individual markets, Asia (Pacific, Africa and Middle East) was unsurprisingly the biggest for Porsche with 131,098 sales, an increase of 8% year-over-year (YoY).
In third place was America (North and South), up an impressive 22% YoY.