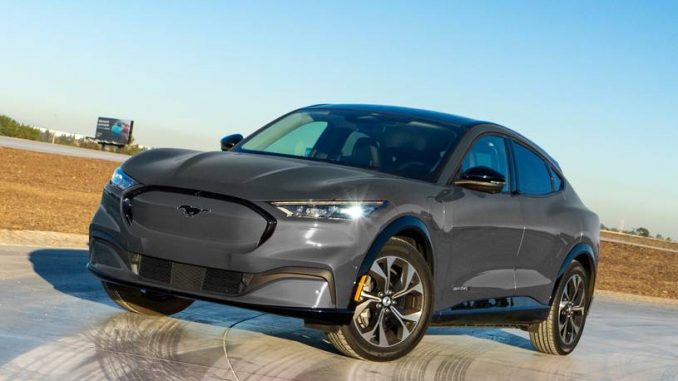 Tesla is not the only automaker raising prices. In an update to their website this week, Ford has raised its manufacturer's suggested retail prices (MSRP) on all variants of the Mustang Mach-E.
Similar to Tesla's price adjustments, Ford increased prices between $1,000 USD and $2,000, with the largest increases going to the higher-end trim levels.
The Mach-E Select RWD and AWD and Premium RWD and AWD saw their prices increase by $1,000 each.
All other variants from the Premium RWD up to the GT-Performance are now $2,000 more expensive.
Unlike Tesla buyers however, Ford customers will still have to deal with dealerships, which have made headlines several times for large "market adjustments" which inflate the MSRP of the Mach-E by as much as $10,000.
Ford dealership trying to sell Mach-E shows why the dealership model is soon going to be extinct
Here are all the new prices: (via autoblog)
Select RWD: $44,995 ($1,000 increase)
Select AWD: $47,695 ( $1,000 increase)
Premium RWD: $50,200 ($1,000 increase)
Premium AWD: $52,900 ($1,000 increase)
Premium RWD Extended Range Battery option: $56,200 ($2,000 increase)
Premium AWD Extended Range Battery option: $58,900 ($2,000 increase)
California Route 1 RWD: $53,875 ($2,000 increase)
California Route 1 AWD: $56,575 ($2,000 increase)
GT: $63,095 ($2,000 increase)
GT Performance: $69,095 ($2,000 increase)