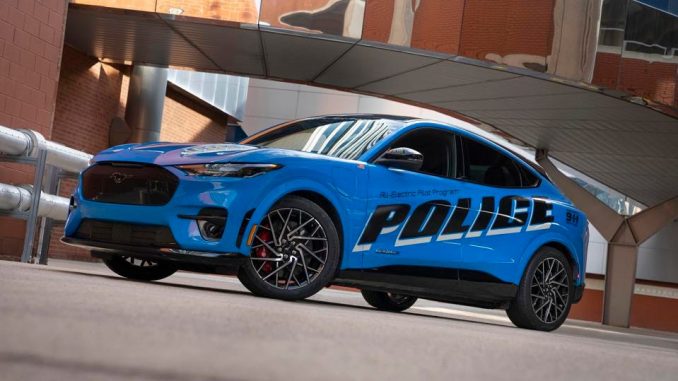 The U.S. Government announced this week a new executive order that will end gas-powered fleet vehicle purchases by 2035.
The target was a little more aggressive for light-duty vehicles, requiring them to be zero-emission by 2027.
According to the order, the Department of Homeland Security already has a head start. The government agency has purchased two Ford Mustang Mach-E cars as part of a field testing operation.
It is unclear which variant of the Mach-E DHS will receive early next year. Ford does have a purpose-built Interceptor Mach-E, but it was created specifically for Michigan State Police testing earlier this year.
The testing involved high speed runs, acceleration and braking tests, and a review of the overall characteristics required for a police vehicle. The Mach-E passed, becoming to first EV to do so.
If it is just as successful for DHS, it could turn into a lucrative deal for Ford. According to the White House, the DHS fleet currently totals around 30,000 vehicles.
Ford Mustang Mach-E fails Moose Test that Tesla Model Y nailed
Source: Ford Authority