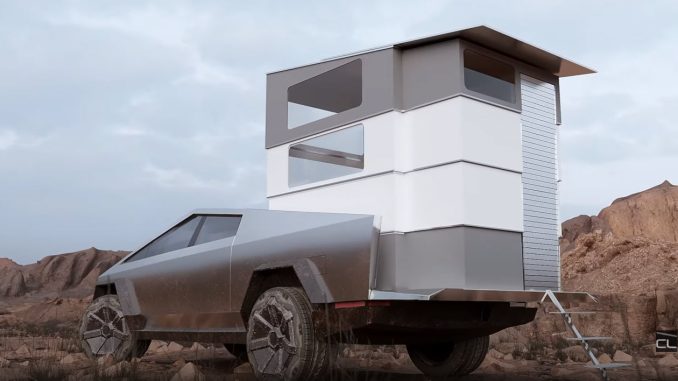 Stream It won the Green Concept Award from the European Union for the CyberLandr, a disappearing RV/Camper made for the Cybertruck.
The company received the award earlier this week.
Lance King, CEO and Founder of Stream It, has this to see on the award win.
We are honored to be recognized with the Green Concept Award. CyberLandr is that rare product that lets you do more with less. Thoughtful design and engineering allow CyberLandr to weigh less, use fewer materials, require less energy to manufacture and transport, and use more durable materials to extend its life cycle, and even use solar panels to create renewable energy—allowing you to enjoy urban and wilderness adventures while treading more lightly upon the environment and without sacrificing luxury and comfort.
The Green Concept Award honours visionary design concepts for sustainable products, services and materials.
As it is a concept award, only items that have yet to hit the market are open to the award.
As per the judges, the CyberLandr provided several eco-friendly features and promoted an enjoyable and environmentally friendly experience.
Judges also loved its disappearing feature also means that the camper can go anywhere the Cybertruck goes.
At least to say, the CyberLandr is turning some heads across Europe and North America. Currently, the company has more than 2,000 pre-orders for the product.