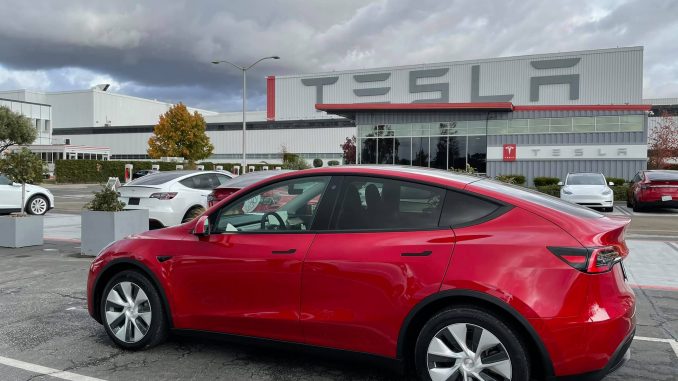 new Just days after the first refresh Tesla Model 3's began deliveries with a long list of new features, some of those new features have already made it into the Model Y.
We first reported over the weekend that the electric SUV finally gained the auto-dimming side mirrors that were once taken away, but recently reintroduced into the Model 3. According to owners who reported receiving the new mirrors, the changeover occurred on vehicles that had a VIN around 65XXX.
Now less than a week later the latest deliveries of the Model Y also have the new steering wheel and glovebox USB from the refresh Model 3.
According to the owner of a 725XX series VIN who took delivery of his brand new Model Y at Fremont today, both features were present, along with the auto-dimming side mirrors.
As you can see the steering wheel on the Model Y now includes the new metal scroll wheels. Dashing the hopes of thousands of Tesla fans, the owner reports it is still not heated.
The glovebox also now has the same 64GB USB drive for Sentry Mode and TeslaCam (dashcam) from the refresh Model 3. The new location adds an extra layer of security with the new Glovebox PIN feature.
These were the only new features from the Model 3 in his car however, as it did not have the new center console with integrated wireless charger.
Let us know in the comments below if you've also received a Model Y with these new features.