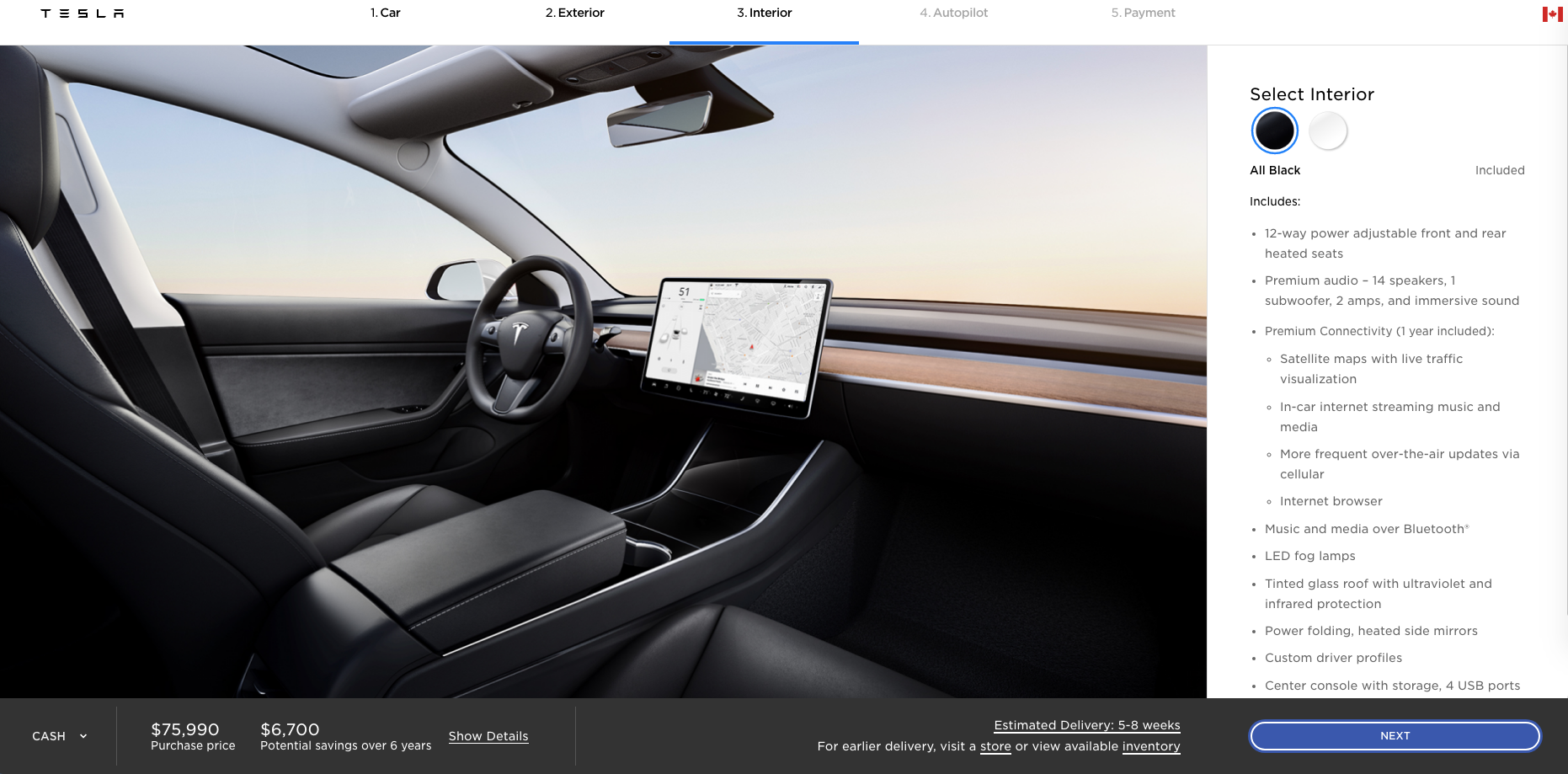 The auto-dimming side mirrors on the Model 3 are a feature that generates some polarizing opinions – most people love them, some people hate them. That minority can rejoice as it appears Tesla has removed that feature from both the Model 3 and the Model Y configurations.
What exactly are auto-dimming side mirrors? With this feature the side mirrors have the capability to dim the light reflecting from their surface, thereby reducing the glare of headlights coming from vehicles behind you. This has the effect of significantly reducing driver fatigue.
Previously under the interior details in the Tesla Design Studio, every configuration of the Model 3 was listed with having "Auto dimming, power folding, heated side mirrors". Now, that description has been changed to remove auto dimming, and simply be "Power folding, heated side mirrors".
Old description (L), new description (R)
This change is reflected in the online Design Studios for both the Model 3 and Model Y. The configurations for the Model S and Model X continue to list both vehicles as having auto dimming side mirrors.
Are you happy to see the change of auto dimming mirrors no longer being included on the Model 3 and Model Y? Let us know in the comments below.
UPDATE: @SCMountainDad sent Drive Tesla Canada these photos confirming the first builds of the Model Y do not come with auto dimming side mirrors, but does still have an auto dimming rear view mirror. You can see the dark outline is on the rear view mirror that is not on the side mirror.