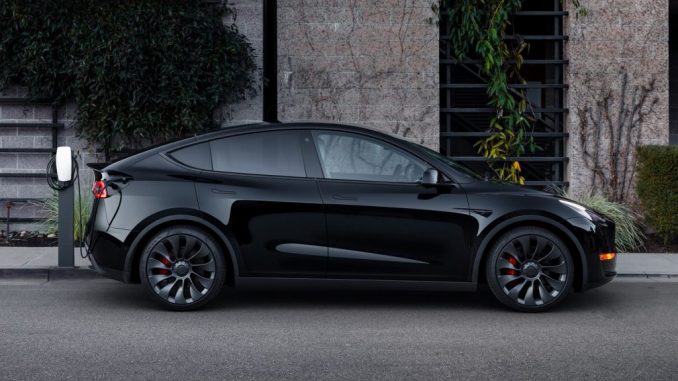 Before the Model Y was released Tesla CEO Elon Musk said he believed the electric SUV would outsell all of its other 3 vehicles combined. Since its release last year, especially in California, sales of the Model Y have already overtaken those of the Model 3.
Now its popularity has translated into longer wait times compared to the Model 3. In an update to the Design Studio, orders placed today for the entry-level Long Range (LR) Model Y are now showing an estimated delivery date of April.
The change is showing for both Canadian and U.S. orders.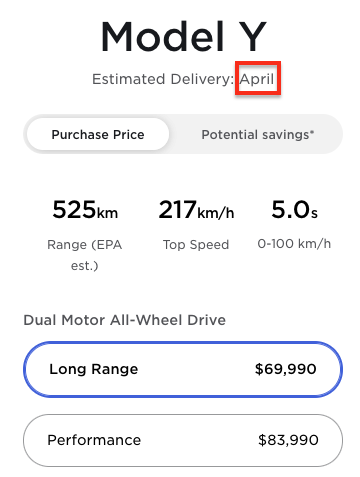 This update is significant in that it comes just one week after estimated delivery dates changed from February to March, and two weeks after they switched from January to February. That means Tesla sold out 2 months of Fremont Model Y production capacity in just two weeks.
Additionally, unlike previous changes this one only impact the Model Y. New orders for the entry-level Standard Range Plus (SR+) Model 3 are still expected to arrive in March.
The main reason for the long wait times for both cars continues to be a combination of two main things. The first is increased demand as more and more people realize the benefits of going electric, and in the world of electric cars Tesla is at the top of its class. The other is likely supply chain issues related to semiconductors and other general parts shortages.
The good news is both issues will hopefully be resolved next year. Tesla is planning to open two new factories later this year and quickly ramp production. CEO Elon Musk expects the global chip shortage to end next year due to the number of plants expected to open over the next 12 months.