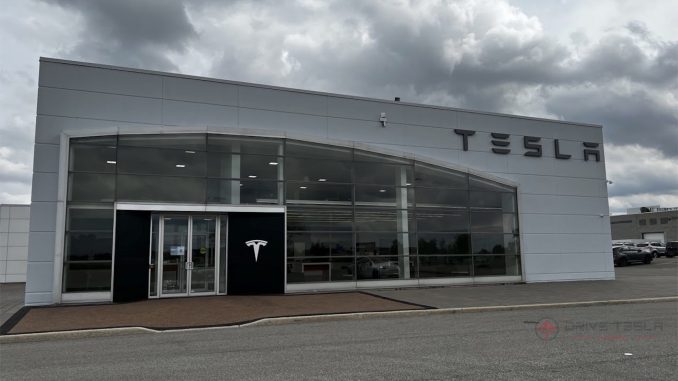 Tesla has officially opened their newest store in Canada. The Tesla Innisfil (Barrie) Sales, Service & Delivery Center opened its doors to the public last last week.
The opening has been a long time coming. We first learned about this new location all the way back in January when the building was still operating as an Infiniti dealership.
Interestingly Tesla took over another former Infiniti location earlier this year in Edmonton.
Tesla Innisfil is over 16,000 square feet in size and features a showroom and service area with 7 service bays and vehicle lifts. One of our readers Tesla Canuck (subscribe to him on YouTube for great Tesla videos) visited the new location over the weekend and said the drive-through service area was currently being used as storage and was not yet up and running.
UPDATE: The Tesla Owners Club of Ontario tells us the service area will open on October 4, 2021.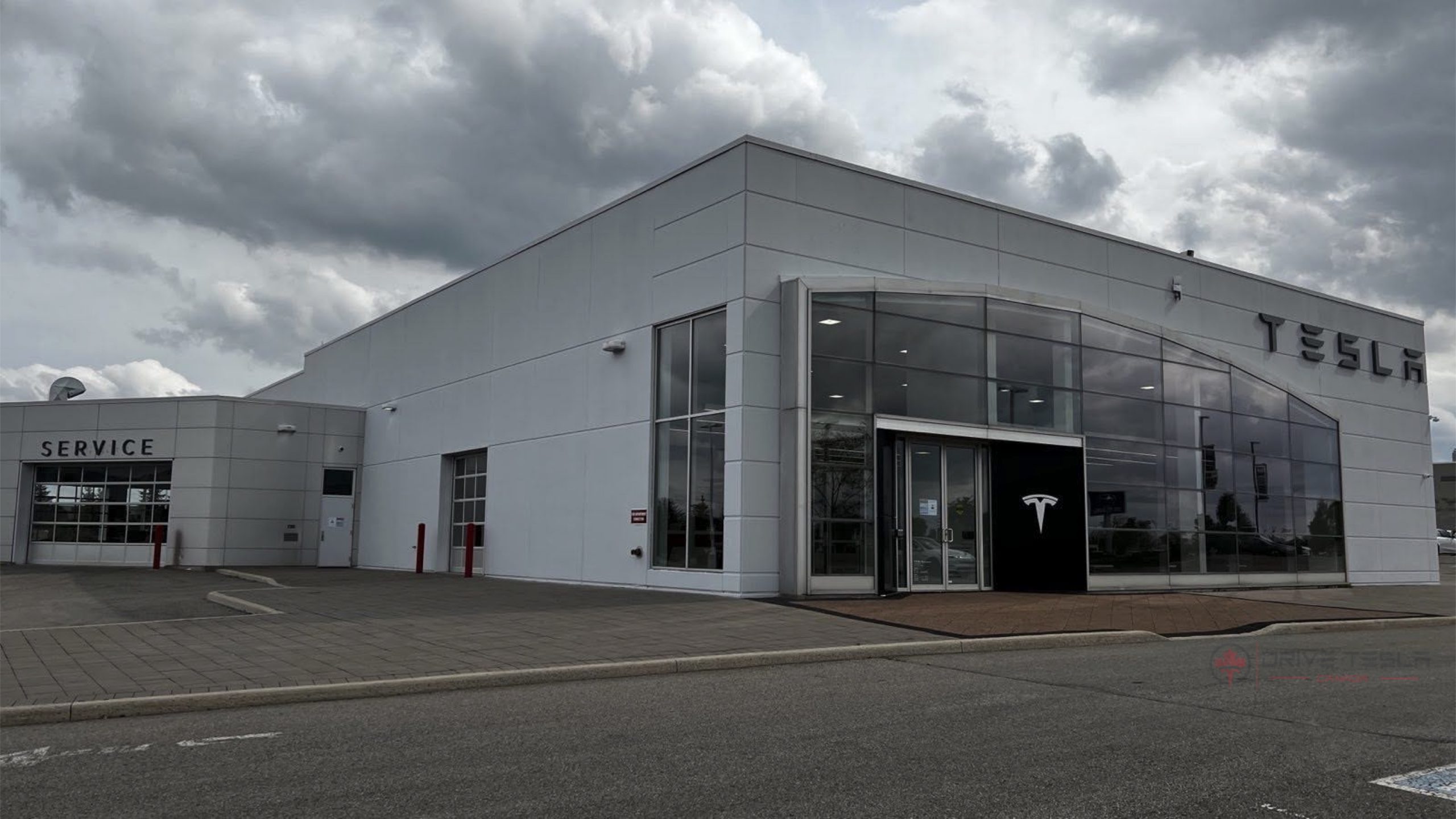 But the biggest news with the opening is that a 4-stall Supercharger is being installed at the Service Centre. Additional photos show four concrete slabs (Supercharger bases) and one V3 Supercharger cabinet at the rear of the lot, as well as at least 7 Destination chargers closer to the dealership.
Although this is not the first Supercharger we've seen at a Service Centre, it is not often that we have seen this in Canada. Other Superchargers at Service Centres are publicly available in Kitchener, Scarborough and Montreal.
Both the Scarborough (Lawrence Ave) and Montreal locations have rather limited access and have been subject to traffic problems due to the Service Centres.
At the moment it remains unknown whether the station in Innisfil will be open to the public, especially as there are 28 other Supercharger stalls in nearby Barrie.