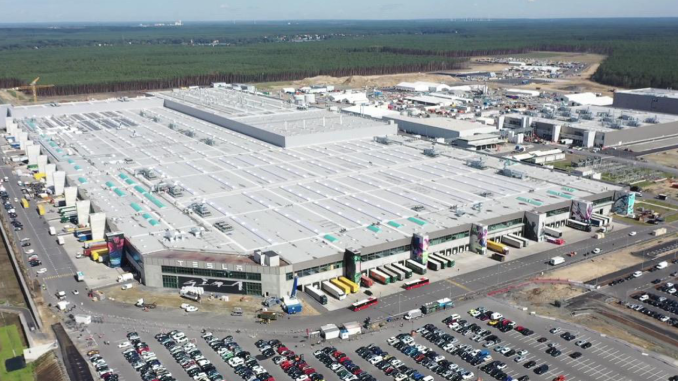 Tesla has been given the green light to develop a plot of more than 100 hectares of land beside Giga Berlin .
Grunheide council voted on the plan on Thursday and saw it pass with twelve votes in favour, six votes against and one abstention.
This means that Tesla can move ahead and start developing the site.
Tesla is planning to build the following on the plot of land
Logistic zones
Customer Service Centre
Company kindergarten
Classroom for training new staff
It also appears that Tesla will develop a transshipment warehouse and a parking lot for rail and freight traffic.
The company is currently in the midst of a switch from road-based freight to rail, as it will help make the facility more sustainable in the future. So naturally, the factory will need a storage facility to facilitate this switch.
There is no timeline for when construction will begin or when the facilities will be ready to be occupied.
However, as it is Tesla, they like to move fast, so early in 2023 is our best guess.
A few hours ago #Gruenheide community representatives decided to initiate a development plan procedure for a possible east expansion of #Tesla #GigaBerlin. Result and a final descision will be there in approximatly one year.
The expansion is on the right side of the blue line. pic.twitter.com/UMqPrtx1q9

— Giga Berlin / Gigafactory 4 (@gigafactory_4) December 8, 2022