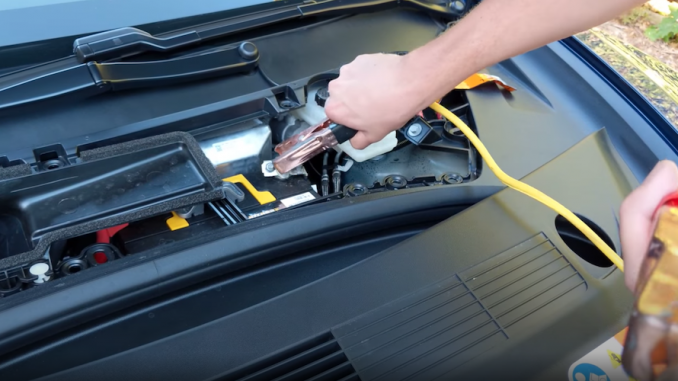 Even though your Tesla is powered by a large lithium-ion battery, the vehicle also relies on a traditional 12-volt battery to power a number of the vehicle's functions. Like conventional gas cars, if the 12v battery dies, you're out of luck and left with a 'bricked' car.
Tesla vehicles seem to burn through the 12-volt battery quicker than normal, with some owners reporting issues within the first year of ownership. CEO Elon Musk has recognized this as being an issue, promising last year to release updates that would extend the life of the battery.
The automaker has now gone a step further and removed it altogether from the new Model S and Model X refresh.
In an interview with Sandy Munro released this morning, Musk revealed their latest vehicles are now equipped with a longer lasting 12-volt lithium ion battery.
"With the new S/X, we're finally transitioning to a lithium ion 12-volt. Its got way more capacity and the calendar and cycle life match that of the main pack. We should have done it before now, but it's great that we're doing it now," said Musk.
It is unclear at this time if Tesla will transition existing vehicles to this new battery if and when they need replacement.
Here is a video of the full interview, which will begin at the point where Musk talks about the new battery. You can read more about the interview here.