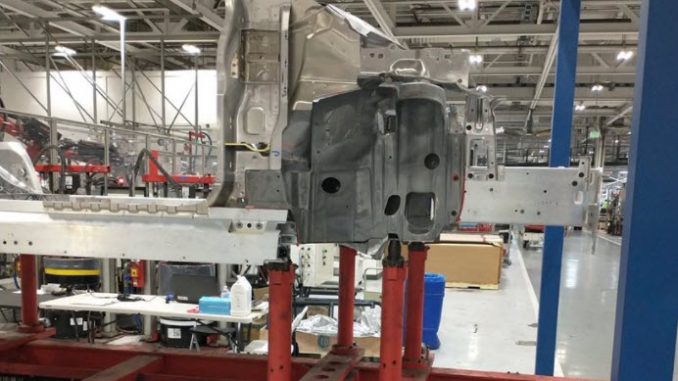 Recently leaked photos provide us with the first look at the megacastings of the refresh Model S and Model X.
Posted to Twitter by @Ray4Tesla, the images show that the Model S and Model X front underbody are connected by the dash and central underbody. While not pictured, the source also revealed the rear underbody will be two castings that are linked by stamped and welded aluminum.
There were some questions if the photos were real and actually from inside the Fremont factory. Drive Tesla has been able to confirm their authenticity.
The anonymous source also said that the Model 3 does not use megacastings. In an interview with Sandy Munro released earlier today, Tesla CEO Elon Musk revealed the electric sedan will one day feature the same type of single-piece rear casting currently used on the Model Y.
That won't happen though until both Giga Texas and Giga Berlin are operational, giving them the flexibility to shut down and retool the Fremont production line.
h/t: Teslarati