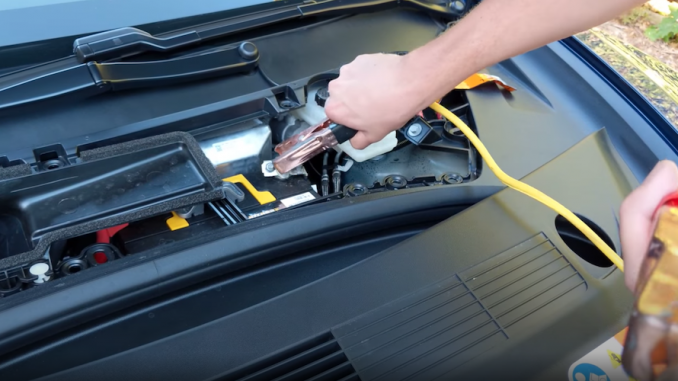 You might not know you even have it, but the small 12V battery in your Tesla plays a very important role as it powers some of the vehicles critical functions.
Save with big discounts at your favourite Tesla accessories stores, like 10% off at Tesmanian, TesBros and Nikola Pro, plus many more. Coupon codes at DriveTeslaCanada.ca/deals.
If you do know, it is likely because your 12V battery died on you (or you've read about it happening), leaving you stranded on the side of the road or in your garage with a 'bricked' car.
Like conventional gas cars, the battery can die at any time with little to no warning. Your Tesla can actually provide a notification the battery is getting low on power, but in many cases it will simply die without warning.
Over the years thousands of owners have requested a better battery management system for the 12V battery. After @teslavibes posed the question again to Elon Musk on Twitter yesterday saying there had to be a better way, the CEO responded with a wholehearted agreement.
Get 10% off at Tesloid.ca or Tesloid.com with coupon code DTC10 at checkout. Quality Tesla accessories with FREE shipping across Canada and the US.
Couldn't agree more — major software improvements are already in place to extend its life & more coming

— Elon Musk (@elonmusk) September 15, 2020
Not only did Musk say improvements are coming to better warn drivers of the impending death of the battery, he also said the changes would extend its life beyond the current lengths owners are seeing today.
Without providing further detail, he also said some changes have already been implemented, but there has been nothing mentioned in the release notes of recent software updates.
This is yet another prime example of how Tesla can improve their vehicles over time without the need for a service visit through a free over-the-air (OTA) software update.
Featured image via Andrew Reinsma / YouTube