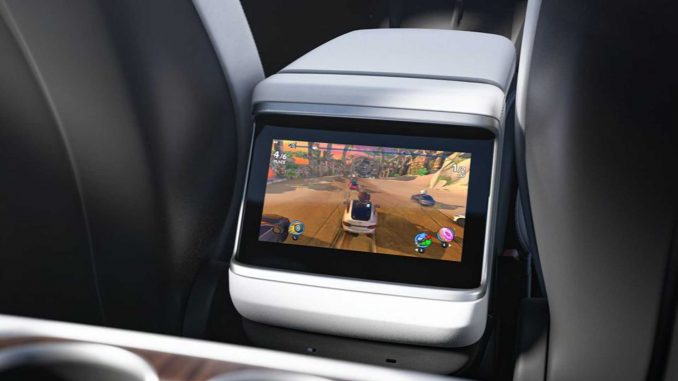 Along with the yoke steering wheel, one of the bigger interior updates with the Model S and Model X refresh was the addition of a smaller screen for passengers in the back seat.
We are now learning more about the features available for the second screen thanks to an update to Tesla's website.
Under the list of Premium Connectivity features, Tesla explains that the second row screen supports video streaming. Not only that, but it will be available while the car is driving, making it the perfect for long road trips with kids.
As noted by the table, the feature will only be available for Premium Connectivity subscribers.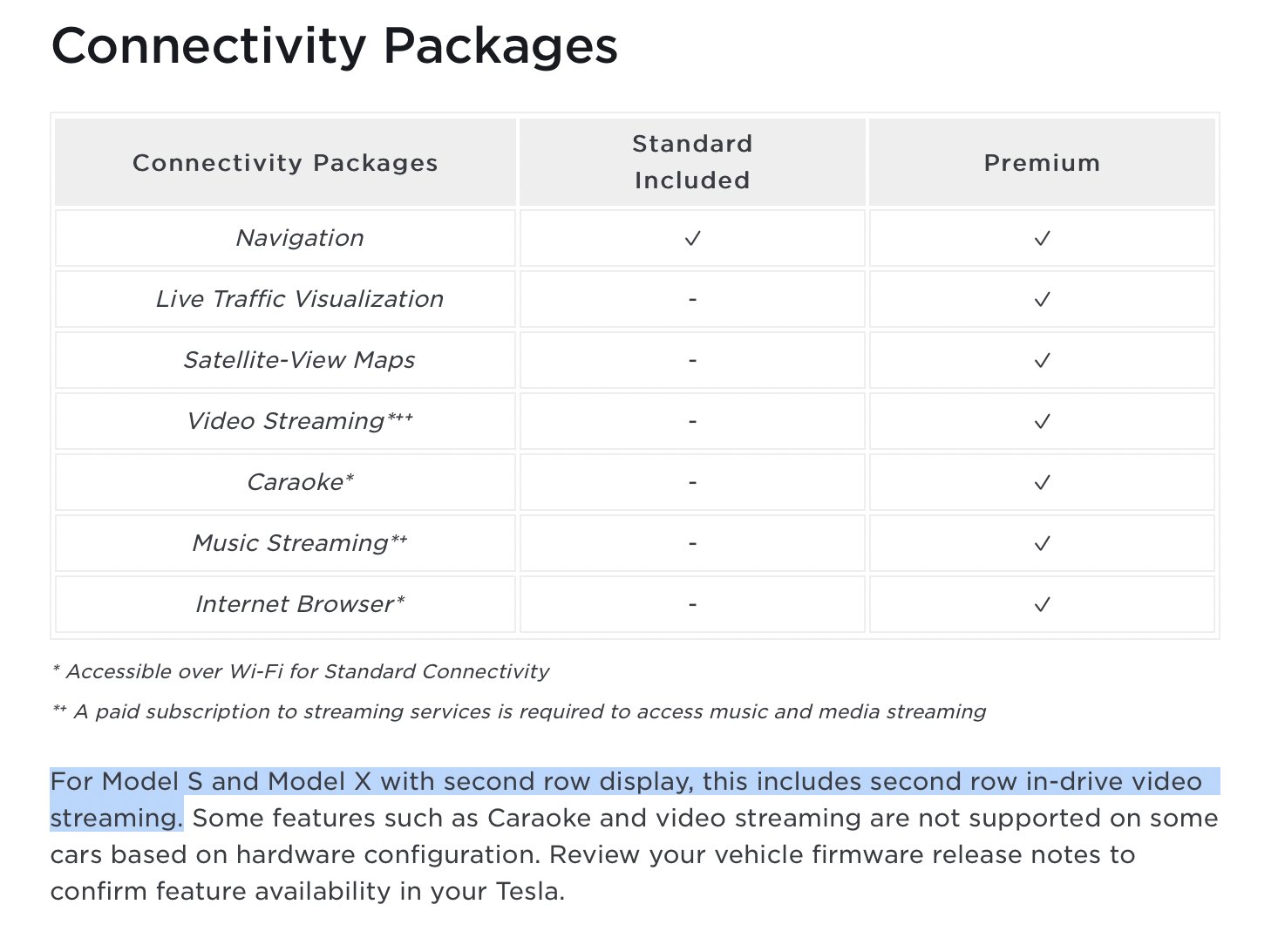 From images and details on their website highlighting the features of the new interior, Tesla has already revealed rear passengers will be able to play games from the Tesla Arcade using wireless controllers.
The gaming experience will also be improved thanks to a new computer with up to 10 teraflops of processing power, enough to rival today's best consoles.
Tesla has not yet begun customer deliveries of the refresh Model S or Model X. But recent sightings at the factory in FremontFirst refresh Tesla Model X vehicles spotted at Fremont factory show they are getting very close.
h/t: @UtahValleyTesla