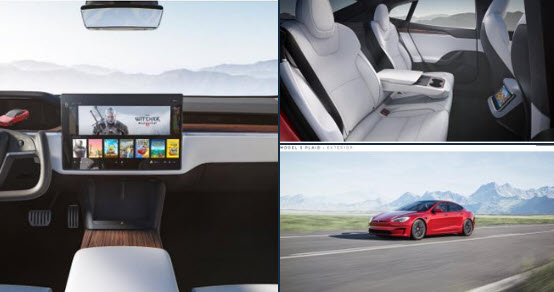 Rumours of an impending refresh to the Tesla Model S and Model X have been circulating for years, strengthened recently by a month-long shutdown of the production lines in Fremont.
Today the automaker finally confirmed it by releasing a series of pictures in their Q4 2020 and full year financial update.
Most of the rumours so far had been around a major interior refresh, and Tesla didn't disappoint. Gone is the vertical screen, replaced by what appears to be a 17-inch horizontal display. The signature dash screen has remained, although there's no longer a steering wheel partially blocking the view as Tesla has gone with a completely new design, even removing the stalks.
The center console has also been changed to more closely resemble that seen in the new Model 3 and Model Y. It also looks as though the controversial wood trim door panels first seen in the Giga Shanghai Model Y have also made their way into the new Model S.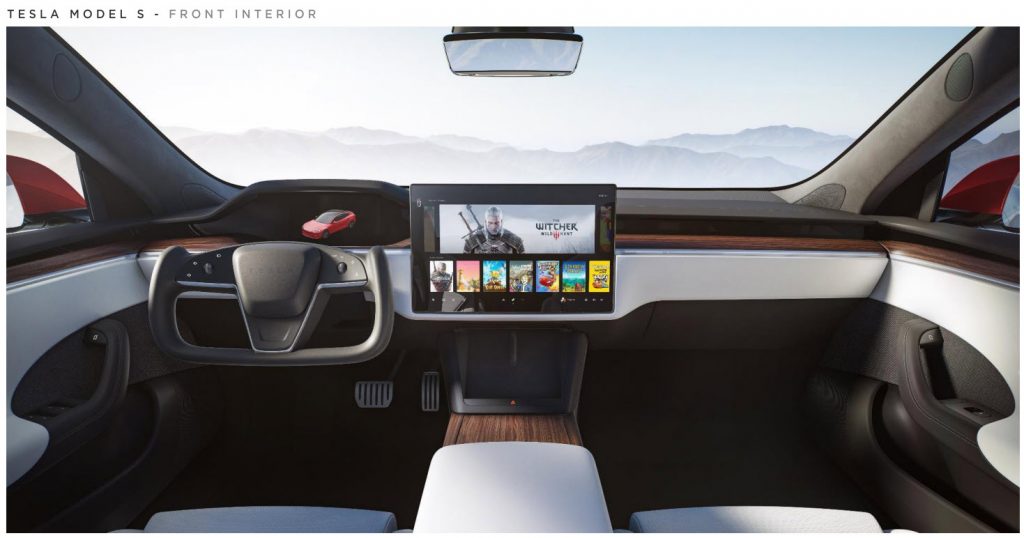 Rear passengers were not left out with the back seat getting their own screen at the rear of the center console. From this picture it also appears as though the seats are perforated, meaning a more comfortable and cooler experience in the summer.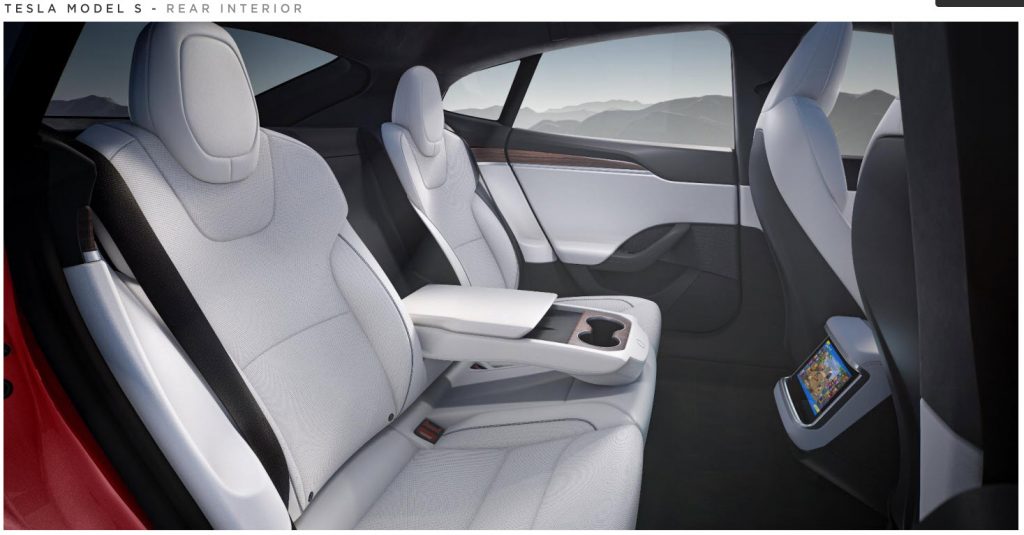 Tesla also released an exterior photo, but labeled it as being for the Plaid only. As we've seen in some recent sightings, it now comes with factory black trim, a new front bumper, new rear bumper and diffuser, and repositioned side repeater cameras.
With the inclusion of these photos in the financial update, we can expect to hear more about the refresh in this afternoon's earnings call.