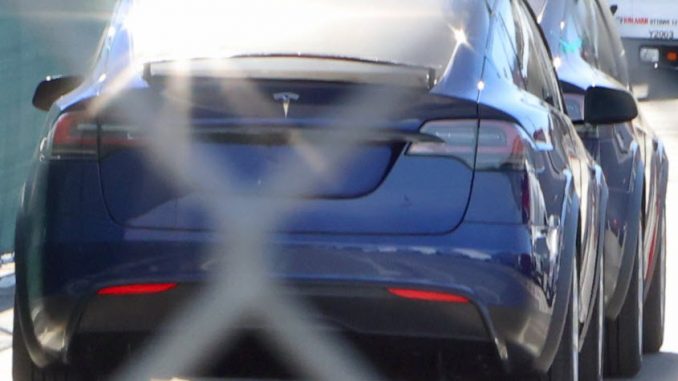 Even though Tesla announced the new refresh Model S and Model X vehicles on the same day, we have so far only seen sightings of the flagship sedan.
With deliveries expected to begin soon, the electric SUV has now been seen outside Tesla's factory in Fremont.
Spotted by regular Fremont drive-by enthusiast Ryan Levenson from The Kilowatts, two blue refresh Model X vehicles were seen behind locked gates at the factory. Joining them in one of the photos was also a refresh Model S.
https://twitter.com/klwtts/status/1365017604155314176
Unfortunately due to the angle of the images we don't get to see if these cars had a round or yoke steering wheel. All of the Model S vehicles spotted so far have had the round steering wheel.
The sighting comes amid a partial shutdown of the factory impacting the Model 3 production line.
This is actually the second time this week Levenson has spotted the refresh Model X. Earlier this week he saw one uncovered in the back of a transport truck, but was unable to share the photos.
https://twitter.com/DriveTeslaca/status/1363919908531097601