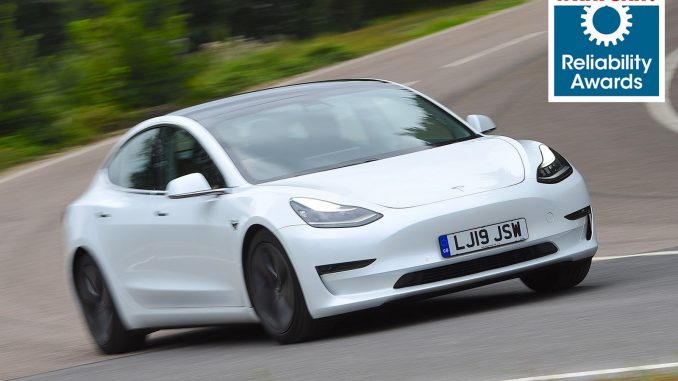 You can add two more plaques to the wall at Tesla as What Car? has named the Tesla Model 3 the most reliable executive car and the most reliable electric car for 2020.
Save with big discounts at your favourite Tesla accessories stores, like 10% off at Tesmanian, TesBros and Nikola Pro, plus many more. Coupon codes at DriveTeslaCanada.ca/deals.
Based on the 2020 What Car? Reliability Survey which looks at thousands of owners' experiences with cars up to five years old, the Model 3 achieved a near perfect score of 99.4%. That was enough to not only win the executive and electric categories, it was also better than all the gas, diesel, and hybrid executive cars too.
The scores aren't solely based on the number of problems reported by owners, but also on the cost to repair those problems and the time it takes to get your car back. Chalk one up for Tesla service.
According to the results, the only deductions for the electric sedan were for interior trim, with 5% suffering from the problem. Though the publication didn't specify exactly what was meant by "interior trim" problems.
The Model 3 is no stranger to sitting atop the podium, having won numerous awards for safety and just being generally better than any other car.
Get 10% off at Tesloid.ca or Tesloid.com with coupon code DTC10 at checkout. Quality Tesla accessories with FREE shipping across Canada and the US.
Source: What Car?