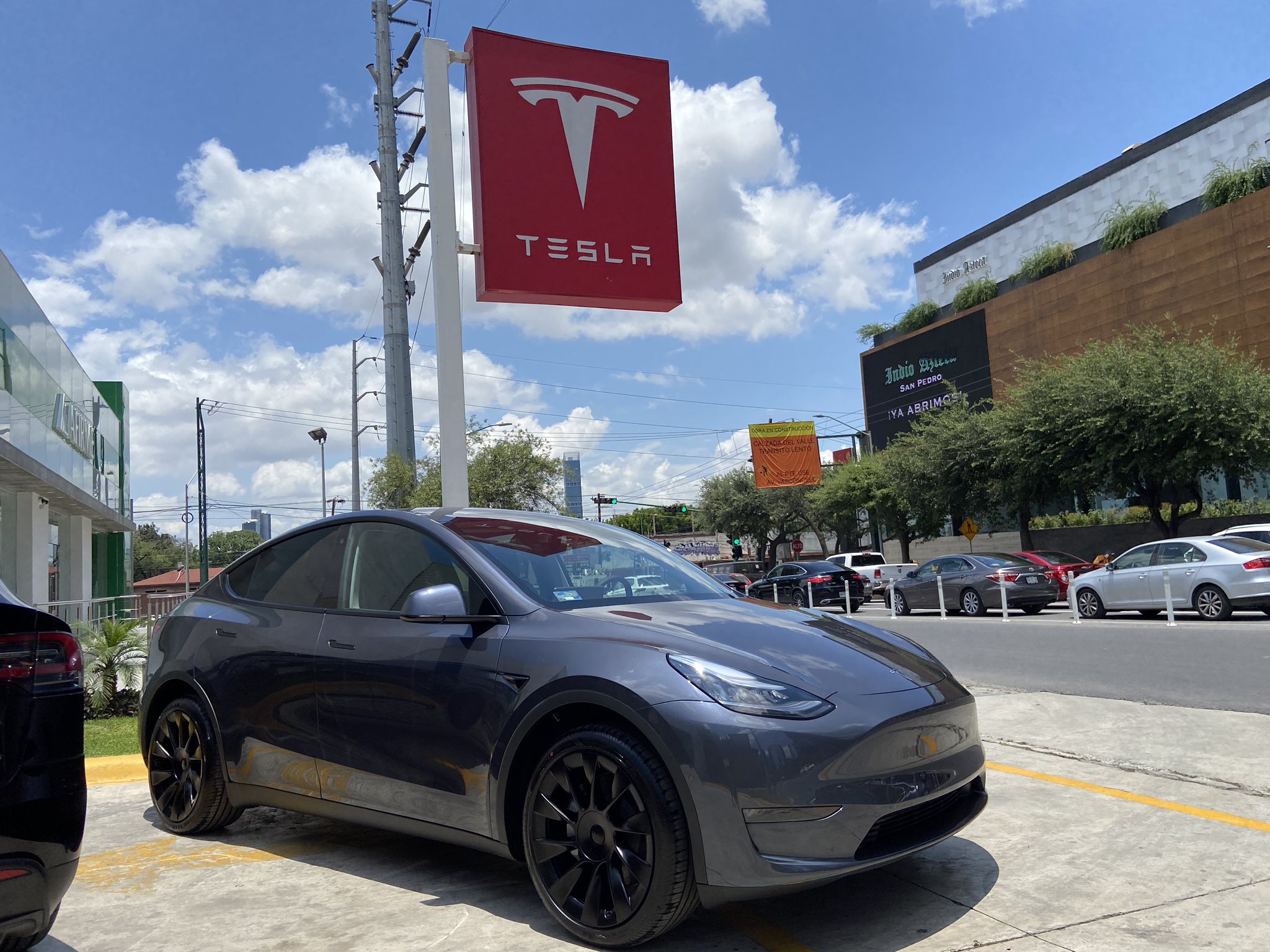 The first deliveries of the Tesla Model Y began in March in the US, six months ahead of what was already a pushed-up timeline.
Not long after in June (although it felt like forever), the first international delivery took place right here in Canada at the Tesla store in Vancouver.
The popular electric SUV is now in a second international market, after a customer in Mexico recently took delivery of his Midnight Silver Metallic Model Y. The Tesla Owners Club of Mexico also posted photos of the first Model Y in Mexico City.
Inician las entregas de la #ModelY a Reservistas en México🇲🇽,nuestro ya compañero del Club @co_tesla SergioL recibe la primer ModelY en CDMX ,Muchas Felicidades ¡! Y Bienvenido al Club@TeslaParaTodos @JuanOsielG @earcos @DiegoSoria_VE @teslavlogs @autodinamicomx @gabosalazar21 pic.twitter.com/HiJa2JFHiI

— Carlos Guerrero (@CarlosG84770988) September 2, 2020
Así es la primera Model Y de la CDMX! ⚡️We are exited to have you on board 🔋⚡️🔋🇲🇽 #TeslaModelY @elonmusk @Teslatunity @BenSullins @JVerdura @evannex_com @JaneidyEve @mennis0003 @tesla_master @tesla_raj @TeslaParaTodos @TesLatino @TeslaJoy @Alandbru pic.twitter.com/8fi3aE17zp

— Tesla Owners Mexico 🇲🇽 (@co_tesla) September 3, 2020
The arrival of the Model Y in Mexico is right on schedule, as the Tesla Design Studio indicated in July the first deliveries would take place in 8-10 weeks.
Where can we expect to see the Model Y land next? European customers won't be able to get their hands on the Model Y until Giga Berlin is up and running. Customers in China should be next in line, as deliveries are expected to begin there in early 2021.
The first pre-production Model Y made at Giga Shanghai was recently spotted on the roads in China. Tesla's Environmental Impact Assessment was also recently approved, further indicating pre-production of the Model Y is about to take place.
Source: Tesmanian