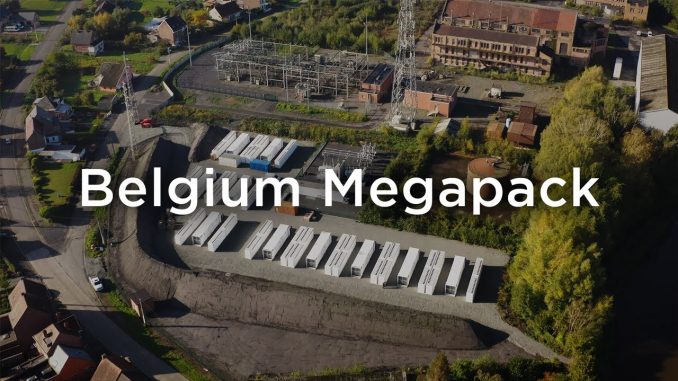 The city of Lessines in Belgium is swapping out its aging infrastructure. It has replaced a turbine generator that has been providing energy since the 1950s with a 40 Tesla Megapack storage system.
The town has fixed noise and air pollution with the batteries in a single sweep.
The energy storage system supports the local grid with 50 MW of power and a capacity of 100 MWh.
The installation, known as the Deux-Acren project, is one of the largest in Europe, according to Tesla.
It will help to regulate European electricity transmission network frequency.
This system has 50MW of power & 100MWh of capacity

— Tesla (@Tesla) December 9, 2022
Tesla and its collaborators spent several years on the project. It was financed solely by Mirova Energy Transition 5, a shareholder in the project developer, Corsica Sole.
Michael Coudyser, General Manager of Corsica Sole, said, "This project is an important step for the development of electricity storage solutions in Europe. We financed this project with our shareholder Mirova Energy Transition 5, without any public subsidy. By demonstrating that large-scale battery deployment is economically viable, we are proving that we can build a world based on Renewable Energies coupled with energy storage. With this project, Corsica Sole changes scale and becomes one of the European leaders in the sector. The multiplication of this type of project is a strategic issue to guarantee Europe's energy sovereignty."
Tesla's Megapack has been helping reduce fossil fuel use globally, including in Australia, England, the US, Slovenia, Hungary, etc.