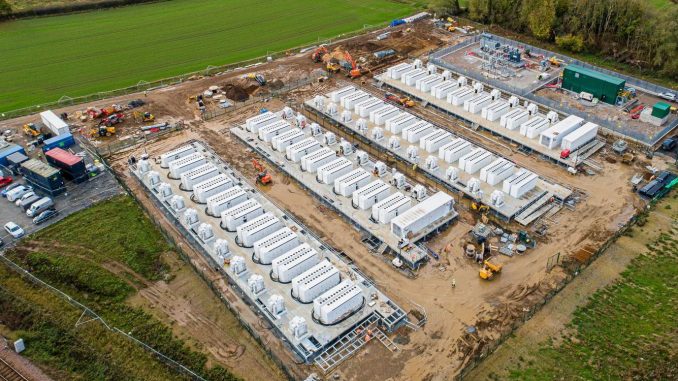 What is being billed as Europe's largest battery energy storage system (BESS) has been turned on this week. The Pillswood Battery in northeast England and has the capacity to store up to 196MWh in Tesla Megapacks.
The 98MW/196MWh Pillswood Battery has enough energy to power 300,000 homes for two hours.
The facility, developed by Harmony Energy Ltd., is located near Hull, and will connect to the Creyke Beck substation, which will eventually connect to Dogger Bank, an offshore wind farm in the North Sea that once operational will be the world's largest.
According to Harmony Energy, the battery will play a key role in allowing UK network operator National Grid "to maximise the efficiency of wind farms by reducing the amount of time [they] need to be curtailed due to supply/demand imbalances or network constraints".
Along with using Tesla's Megapack technology, Harmony will also using Tesla's Autobidder software. The software allows companies to monetize battery assets in real-time autonomously allowing entities to buy and sell power into the grid.
Pillswood won't hold on to the title of Europe's largest BESS for long. Harmony is also currently building the Clay Tye battery with Fotowatio Renewable Ventures BV. The site will be slightly larger than Pillswood with 99MW/198MWh from 52 Tesla Megapacks.
Hawaii marks shift away from coal as last shipment arrives at the same time as Tesla Megapacks